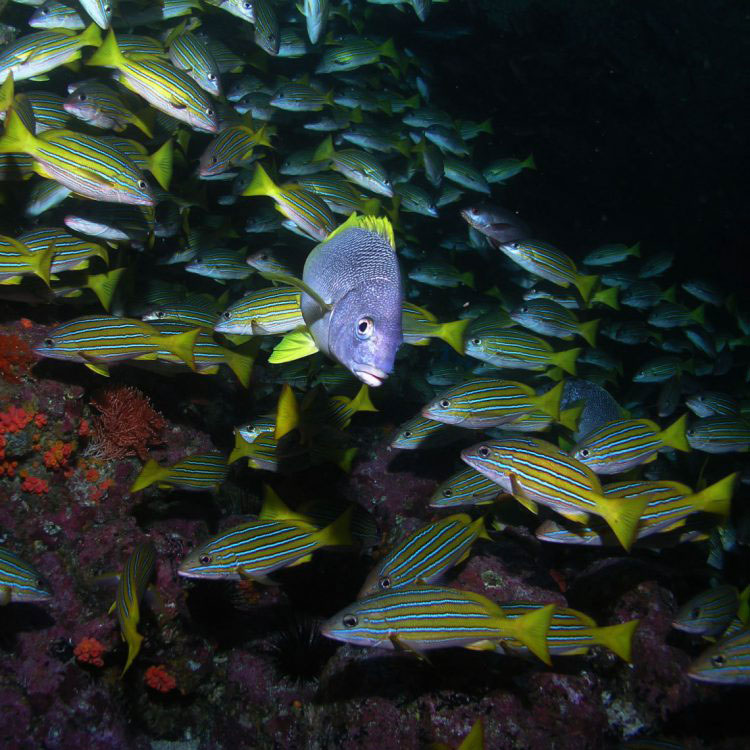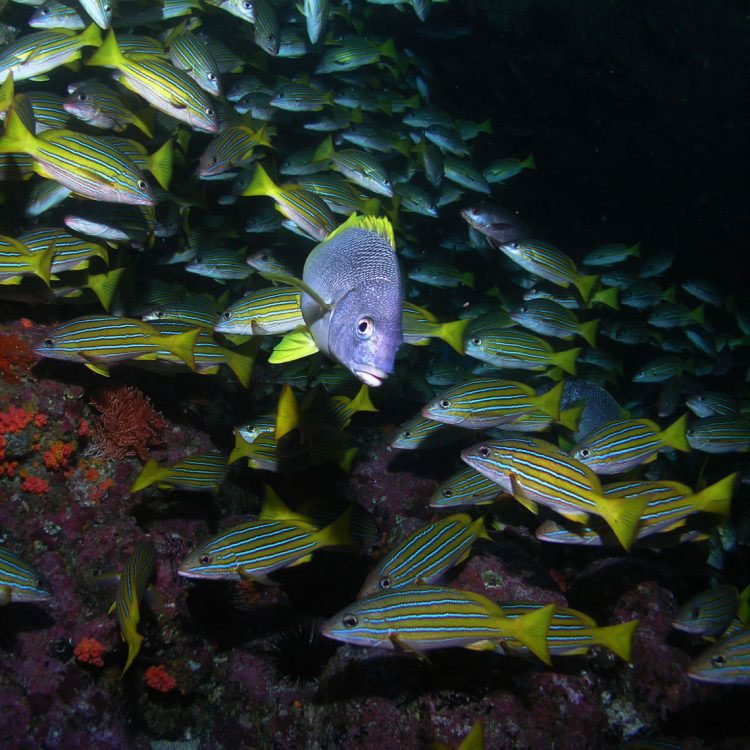 Our scuba diving tours in Baja California
Famous for larger pelagic and migratory species, Baja California offers an unparalleled diving experience. Let us take you on an adventure!
Escape the crowd with us, where the Pacific Ocean meets the Sea of Cortez, and enjoy these encounters alone with just your group and your expert guide. From the deep canyon and shipwreck in Cabo San Lucas marine reserve, or the deep open-water seamounts of Gordo Banks and all the way over to world-renowned Cabo Pulmo National Park, there is something amazing for all levels of certification level when scuba diving here in Baja California.
More than one day diving in Baja California ? Take a look at our scuba diving packages.
Cabo San Lucas
Cabo Pulmo
La Paz
San José del Cabo
Jacques Cousteau Island
Cabo San Lucas Diving tours
Dive in Cabo Pulmo National Park
Scuba excursions in San Jose del Cabo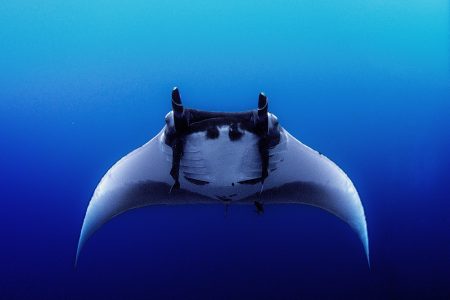 Dive in and discover the incredible marine life of Baja California
Los Cabos and the surrounding area has excellent diving on offer. Regular wildlife sightings include; humpback whales, sea lions, sharks, manta rays and more.
Located at the tip of the Baja California peninsula, the bay of Cabo San Lucas is where the Pacific Ocean meets the Sea of Cortez: a gateway between the deepest ocean in the world and one of the most biodiverse seas on the planet.
Further north east we find the impressive Cabo Pulmo National Park. This groundbreaking marine reserve has witnessed a 425% increase of fish populations since a fishing ban in 1995 which, in turn, has seen the return of the awesome bull shark.
La Paz is home to UNESCO world heritage Espiritu Santo Island where a population of whale sharks return to feed in the bay every autumn through to spring.
When is diving good in Baja California ? : All year round !
Scuba diving in Baja California Sur requires a diving wetsuit for most of the year, except for September and October when temperatures reach the mid 80's (28c).
When diving in Cabo San Lucas? We dive year-round with the changing temperatures that invite an abundance of seasonal and migratory animals :
Winter
During the winter, as temperatures cool down again, we regularly listen to whale song during safety stops.
Spring
During spring, many species of ray return to the reef. Our coldest months of May – July bring the spectacular mobula ray aggregation as they make their way down to the Pacific Ocean from nursery grounds further north.
Summer
At the end of the summer the water begins to heat up and water visibility increase, it's a good time for encounters with sea lions. Summer diving in Cabo
Autumn
Pelagic shark species visit in seasons and we have great success diving with hammerhead sharks on a deep seamount called Gordo Banks in October – December.
Whatever the temperature of the water, our rental collection has the correct thickness of neoprene to make you comfortable!