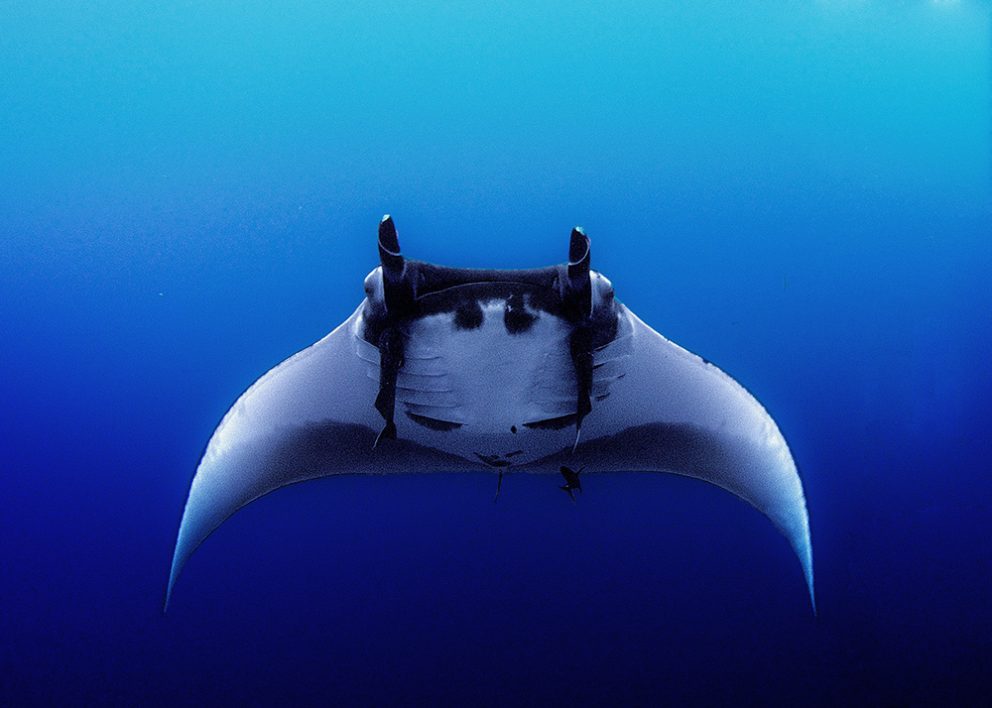 La Ventana Scuba diving : Jacques Cousteau Island (Cerralvo Island) and La Reina
Cerralvo Island & La Reina
June to January
From Open Water
The Sea of Cortez offers some beautifully secluded day trips from Los Cabos. One of our favourite Baja Sur expeditions is to La Ventana: a kite surfing town with a small population of local fishermen and home to a gateway to Jacques Cousteau Island. The famous ocean explorer led many expeditions in this area and so the Mexican Government changed the name from Cerralvo Island in 2009 in honor of his conservation work here. However, it's worth noting that many of the locals prefer to use it's real name 'Cerralvo'.
But no matter the name, it is the perfect spot for vacation explorers that want to escape the crowd in Cabo. Come and dive or snorkel around the deserted island of Cerralvo and, further north, an isolated rocky reef called "La Reina".
Tour details
Price & booking
What's inclued
Private guide

4 divers max per guide

Shared or Private boat

Panga style 28ft boat : Shade, ladder, emergency o2 and first aid equipment.

Transportation

Ceviche beach picnic

With all drinks and snacks for the day

Go Pro footage

Snorkel equipment
Schedule
June to January
Private or Shared boat available
Departure
From Los Cabos
Transportation included
Duration
2 dives | 2 Tanks
Full Day (6am to 6.30pm)
Price & Booking
Cerralvo Island & La Reina
Price in USD
|
5% Cash Discount
Scuba Diving - Shared Boat
$ 795 per tour
For 1-2 people | 2 Tanks
Diving Equipement : +35 USD
Tanks and weights included
Sam Jose Pick up $40 each way
Book now
Scuba Diving - Private Boat
$ 1250 per tour
5 people max | 2 Tanks
Diving Equipement : + 35 USD
Tanks and weights included
San Jose pick up $40 each way
Book now
Snorkeling - Private Boat
$ 995
1-5 people | Full Day
Snorkel equipment included
San Jose pick up $40 each way
Book now
Tour Info and Requirements
---
Included :
Transportation from Cabo San Lucas, Guide, Panga style 28ft boat (Shade, ladder, emergency o2 and first aid equipment), Ceviche beach picnic with all drinks and snacks for the day (let us know if you have any food allergies), Go Pro underwater photos, tanks, weights and snorkel equipment.
Experience level:
Open Water level certified.
Max Depth:
65ft/20m
Maximum group size per boat:
4 divers and a guide.
(2 boats available ask for a price for more than 4 divers)
---
Scuba Diving Reviews

Best operator in Cabo
aura and her team are simply the best dive operators in Cabo. Word class attention to detail and world class service I would never use anyone else.
By Cabolectric on TripAdvisor
Dive Gordo Banks with this team!
My favorite part of the trip were the people. Laura and her team are fun, knowledgeable, and passionate. We saw beautiful sea life off the coast of Cabo, and attempted to see hammerheads out at Gordo Banks.
By Yashira V on TripAdvisor
These folks are the best
I did a two tank dive with Antonio. MY BAD, I didn't know how cold june 1 could be in Cabo (water temp 65F) but Antonio took very good care of me. These people are real pros. I would definitely dive with…
By Steve B on TripAdvisor
Open water scuba certification
I signed up with CPG to get my PADI Scuba Certification and really enjoyed working with these guys! Laura and Jenny were extremely passionate about diving and very knowledgeable! Learning to dive is a beautiful sport and learning in Cabo was perfect!…
By Katie A on TripAdvisor
Absolutely best experience!
The patience and care Jenny provided to ensure my wife was comfortable is incredible. That made for the best experience for the whole family since we all could dive together. Great company and and such a great dive. Both of the instructors…
By Alex K on Google
BEST Experience!!
We were a family of 11 and couldn't be happier with the experience! The boat crew were awesome and we made Felipe an honorary family member. They were all helpful with the 2, 5, and 6 year olds. Lunch was delicious! You…
By Nora J on TripAdvisor
Amazing experience for our young daughter
We were looking for a private and friendly scuba adventure for our young children - and Cabo Private Guide was amazing. The owner, Laura, made the booking easy and our dive instructor, Antonio, help provide a wonderful and positive scuba dive for…
By mfrenchdds on TripAdvisor
Highly Recommend!! Wonderful from start to finish
Highly Highly Recommend this company. We had Certified scuba divers, Discovery Divers and snorkelers and they were able to accommodate all of us. Great Dive Masters. Will be using again on return trip to Cabo. Appreciate how easy it was to book…
By Deedee Beem on TripAdvisor
Brilliantly Guided
Thank you Edgar for your most amazing guidance on our snorkelling tour! We appreciated your kind and gentle nature and felt very spoiled. This snorkel experience exceeded all expectations and we are full of gratitude to have seen hundreds of colourful, majestic…
By TravelerWhistler on TripAdvisor
Diving trip to Jacques Cousteau Island
And underwater? The seafloor drops off to 600 meters within a mile on the channel side and down to 1KM off the east side. This provides the necessary ocean currents and sea habitat for big-game fish and passing migrating pelagic animals. La Reina dise site has seen the return of the giant pelagic manta ray in the past two years, although sightings are still very unpredictable. In addition to this incredible animal encounter, Jacques Cousteau Island is also a sanctuary for super squadrons of Mobula Munkiana (a smaller cousin of the giant manta) that can be found from April through the summer. This, in turn, attracts Orcas that feed on the giant schools. Sperm whales and humpback whales have been seen regularly.
In addition to the larger aquatic life encounters that require some good luck at the whim of mother-nature, Cerralvo Island is home to abundant, resident, tropical sea life and pristine whitesand beaches. In a typical dive we can see tropical fish, free-swimming moray eels, huge eagle rays and more.
Itinerary to Jacques Cousteau Island (Cerralvo Island)
THE DAY BEFORE
Before 4pm come and get fitted for equipment and take care of check in/payments etc.
** We recommend doing a local dive in Cabo San Lucas first to make sure there are no issues when we are very far away from our dive center**
THE DAY OF
6am leave Los Cabos via Route 19.
7.15am breakfast take away at La Garita (tamales/quesadillas or burrito).
8.30-9am arrive at the boat in La Ventana.
9-9.30am departure.
3pm/3.30pm return.
6.30pm back to Los Cabos .
We recommend not making any dinner reservations until 7.30pm.
Dive site : What to bring to your dive in La Reina reef
Are you wondering what to bring for your diving day at La Reina ? Here is list that can help you while diving in this dive site :
Hats
Reef safe sunscreen
Camera
Any personal equipment you would like to bring
Any necessary sea sickness medicine if you experience this (we do not experience too much choppy conditions this time of year)
Tips for the crew
Managing your expectations while diving in La Ventana
This is a bespoke private tour for a small number of people in a rustic area away from the usual luxuries of Los Cabos. Safety and wildlife encounters are our priority.
The cost of the tour is due to the distance from Cabo, the 12 hour tour time and guaranteeing a safe, private or semi/private service so that you can enjoy as much as nature has to offer all to yourselves.
The transportation is a standard vehicle for 1-2 people or a 6 -10 seater for 3-4 people.
Diving boats are 26ft – 28ft dive panga boats with expert crew for diving and snorkeling. There is shade, snacks/refreshments and lunch but some of the boats do not have a bathroom and you would need to jump in the water as you will be at sea for 6 hours. We go here in the hot summer so it's hard not to jump in the water!
In addition, if there is anything you can think of to help us make the trip more comfortable just let us know.
Price & booking