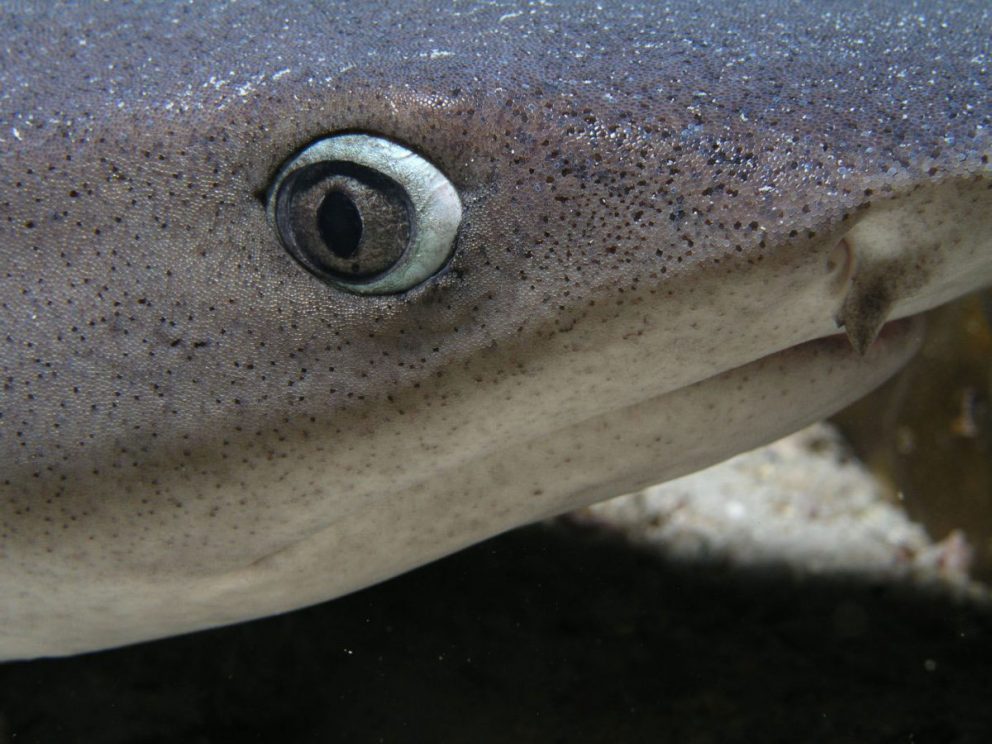 Scuba diving in Cabo San Lucas
Cabo San Lucas Marine Park
All year
Beginner to Expert
The Bay of Cabo San Lucas is home to an amazing variety of fish life. The deep canyon invites schooling mobula rays, turtles, sea lions and pelagic billfish. Humpback whales have even been known to swim up to the entrance of the Marina!
In Cabo San Lucas the Pacific Ocean meets the Sea of Cortez. Aquatic life in between oceans travel here to dine on the nutrient rich water; so even as we hang out close to the reef we frequently encounter larger animals!
Tour details
Price & booking
Tour Outlines
The price INCLUDES a private dive guide for every booking! Even if you are one person. This ensures you will maximise air consumption, get a free refresher and have a dedicated guide to help you find the animals you want to see! About the reef: There are resident reef sharks on the more secluded reefs, huge moray eels taking shelter in their rocky hollows, coral heads act as home to hidden crustaceans and macrolife and you will also find the usual tropical fish families. These include: Angelfish, tangs, pufferfish, porcupinefish, trumpetfish, damsels, butterflyfish, wrasse and many, many more.
What's inclued
Private dive guide

Shared or Private boat

Boat upgrade

Tanks and weights

Refreshments and light snacks

Go Pro Raw footage
Schedule
Every day
Morning : 7.30 am
Afternoon : 12.45 pm

Private boat :
Choose your start time
Departure
From Cabo San Lucas Marina
Duration
1 tank : 2 hours
2 tanks : 3.5 hours
3 tanks : 5 hours
Price & Booking
Cabo San Lucas Marine Park
Price in USD
|
5% Cash Discount
Shared Boat PRIVATE GUIDE
$ 130 pp
2 tank
3 tanks : 185 USD
Dive Equipment: +$35 USD pp
Book now
Private Boat
$ 475 per boat
2 tank | PRICE FOR 1/2 DIVERS
ADD ONS:
Add divers (max 12) $75pp
3rd Tank $65pp
Add Passengers/snorkelers $60pp
Dive Equipment : +$35 pp
Want a Boat upgrade? : See option
Book now
Night Dive SHARED 1-4 pax
$ 100 pp
1 Tank

Private Guide $130pp
Dive Equipment + $35 USD pp
Dive Light + $10 USD pp
Max 4 divers per guide
Book now
Tour Info & Requirements
---
Passengers and Snorkelers
Snorkel/Scuba Trip Mixes are available.
Transportation & Hotel pick up
On the booking form, add a private transportation. Selected Hotel pickup availability.
Professional photographer
Add a private professional photography service for any local tour.
---
Scuba Diving Reviews

Highly Recommend!! Wonderful from start to finish
Highly Highly Recommend this company. We had Certified scuba divers, Discovery Divers and snorkelers and they were able to accommodate all of us. Great Dive Masters. Will be using again on return trip to Cabo. Appreciate how easy it was to book…
By Deedee Beem on TripAdvisor
Amazing experience for our young daughter
We were looking for a private and friendly scuba adventure for our young children - and Cabo Private Guide was amazing. The owner, Laura, made the booking easy and our dive instructor, Antonio, help provide a wonderful and positive scuba dive for…
By mfrenchdds on TripAdvisor
Amazing Scuba in Cabo San Lucas
Laura and her team are great to dive with! We set up a two tank morning dive. Jenny arrived with all the gear and tanks. She was super helpful and knowledgeable. I've been diving lots of places and Cabo Private Guide is…
By hmchandler792 on TripAdvisor
BEST Experience!!
We were a family of 11 and couldn't be happier with the experience! The boat crew were awesome and we made Felipe an honorary family member. They were all helpful with the 2, 5, and 6 year olds. Lunch was delicious! You…
By Nora J on TripAdvisor
Safe and excited about what I learned
Dee is a consummate professional. She has your safety at the highest point but fun is a very close second. I did a two tank dive and then a one tank dive the second day. Each dive was better than the last.…
By Jim V on TripAdvisor
Nothing short of magical
Everything about diving with Cabo Private Guide was absolutely above and beyond from start to finish. From my first interaction with the shop over email, all the way up to the morning of our first dive, Laura and Cristina were incredibly communicative…
By Escape226809 on TripAdvisor
Best dive shop!
Five stars all around! Felipe our guide was amazing. Great service. Quick responses. This was the best dive company I've used in a long time. I loved that it was a bit of a smaller company. They were personable and accommodating. They…
By Alivia H on TripAdvisor
Local dives
I had a great morning out with Adrian diving the local Cabo San Lucas bay. The dive sites are five minutes from the marina with abundant fish life - I saw Cortez stingrays, bullseye electric stingrays and a big school of Mexican…
By Cheryl H on TripAdvisor
5 star service
We had two days of wonderful diving with Cabo Private Guide. Laura handle multiple emails setting up our trip in a very timely manner. Felipe was an excellent guide pointing out marine life both big and small. We saw a school of…
By Rene C on TripAdvisor
Great Dive + Great Team!
Laura and the whole team were amazing. My girlfriend and I did the Cabo tour as a check out dive, and then Gordo Banks the next day. We are both experienced scuba divers, and I have to say, this whole team is…
By Liz F on TripAdvisor
Perfect 3 tours!
Booked 3 separate tours with Cabo Private Guide & from start to finish the year we're fantastic! We took a private whale shark tour, a scuba trip & a snorkel/whale shark tour...all three were perfect. Communication was great from booking up to…
By JanetMacht on TripAdvisor
Best place in Cabo
This is an amazing shop with amazing service. From Laura that managed all my requests, answered my millions questions, some unrelated to diving, to great dive guidance from Jenny, and everything in between, it was perfect. Personal, private, professional. I felt spoiled
By TravelerOana on TripAdvisor
Had a really good time scuba diving!
I had a really good time scuba diving with Laura around the pelican rock. I saw so many fishes, different species and she always took care of me. I really enjoyed it and had a really good time under water.
By Judith on TripAdvisor
I feel secure and comnfortable with my experience
Ana was excellent! I feel secure and comnfortable with my experience because she was always there checking on everything. I like diving with Ana! She is a great guide, I felt very comfortable all the time! We snorkel looking for mobulas and…
By Ari on TripAdvisor
Excellent in every way!
This was my second dive vacation booked with Cabo Private Guide, and I would not have thoight they could improve upon my first experience, but they exceeded my expectations again! Laura and her team are top-notch and provide a truly bespoke package.…
By Niverren on Google
Great dive experience for beginners and advanced divers!
We had an amazing dive experience with Cabo Private Guide! There were 3 of us traveling/diving together all with varying levels of dive experience. Laura is who we spoke with to set up our tour and she was very helpful and accommodating.…
By Tanya S on TripAdvisor
Great dive vacation with Cabo Private Guide
I traveled to Cabo by myself for a dive vacation and chose Cabo Private Guide. Laura was great at communicating with me before my trip and helping me plan my dives. She and her team were very professional and took great care…
By Cynthia R on TripAdvisor
Amazing dive group!
Dove with a couple companies while in cabo and, hands down, these guys are the absolute best dive group in Cabo. Easy to schedule on the front side, better, more well-maintained equiptment, and the guides are amazing, felt like I was diving…
By Per H on TripAdvisor
Great Dive! :)
We went diving at Pelican Rock and Neptune's finger and it was such a nice experience, our guide, Laura was very kind and knowledgeable, she sent me great photos and a video of my dive! I think all the staff of Cabo…
By Melissa M on TripAdvisor
If you're diving Cabo these are the people you want to dive with!
My wife and I traveled to Cabo in April and I wanted to get a couple dives in while I was there. While reviewing dive operations online I came across Cabo Private Guide. I was immediately interested because this company allows your…
By svscuba on TripAdvisor
Very professional and great value
This is a long overdue review. We dove with them in October. We had our own boat with our own guide. It was perfect for covid safety. Just the two of us and our dive guide Deann and captain (sorry, I forgot…
By JenandAlSF on TripAdvisor
Best in the Business
I dove for 3 days with Private Guide and had the BEST time. Laura was so accommodating on such short notice. I contacted her a day before my trip after finding her in a Facebook group where she was #1 recommended for…
By Judith R on TripAdvisor
Best Diving Experience
I would highly recommend Cabo Private Guide to anyone who is wanting to dive in Cabo. Prior to my trip with Cabo Private, I had not dove in over a year. Laura the owner made me feel really comfortable prior to heading…
By Gina C on TripAdvisor
Dive and explore Cabo San Lucas bay
Once we have received your booking the dive shop will send you a personalized confirmation with detailed information about how to find us as well as some useful tips about what to bring for your diving excursion. We will meet you with enough time before the tour to try on equipment, check certification cards and answer any questions you have.
The boat is a short walk and once on board we will reach the first dive site after only a few minutes. We are flexible about locations and like to choose based on best conditions. However, if you have been to Cabo before or have a particular interest, we can certainly take you to a different part of the reef. Or propose any mixed scuba, snorkel or whale tour in Los Cabos.
The surface interval will be spent looking at the famous Arch and sea lion colony and taking some nice photos. We have snacks and drinks on board, we do not use single use plastic bottles.
Refresh your skills for free while diving with Cabo Private Guide
We are proud to offer a unique scuba diving service that guarantees PRIVATE DIVE GUIDES for every dive tour to the bay and corridor. We regard your safety and comfort as priority. If you haven't been underwater for over a year, have very few dives, or maybe the conditions in Cabo San Lucas are different to what you are used to, then please take advantage of our free refreshers!
We will issue a quick review (no pass or fail!) and then take you through your equipment set up. A few skills we like to brush up on are: buoyancy practice in the shallow water before the dive, clearing a regulator and also some quick reminders about how to keep track of no decompression limits and how to prevent out-of-air emergencies.
A scuba refresher can actually help you to feel more relaxed and save more air on the subsequent dives in order to enjoy the large variety of the dives site of Los Cabos – so don't worry that you might use valuable air time on skills. Also available on any dive boat to The Corridor.
Price & booking