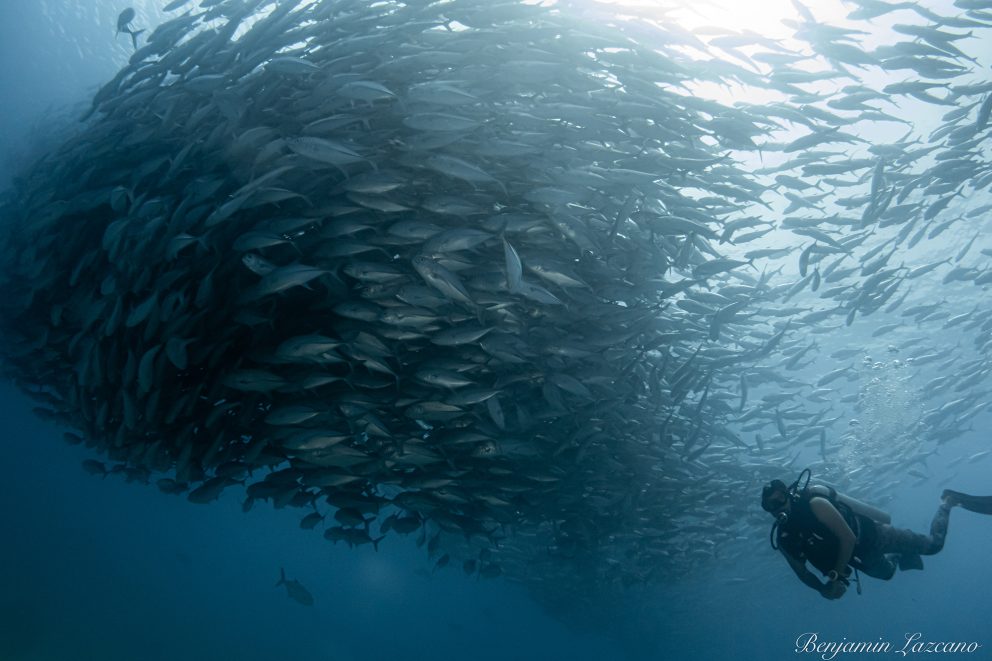 Scuba Diving Tours in Cabo Pulmo
Cabo Pulmo National Park
All year
Advanced Open Water
Cabo Pulmo National Park is a hidden gem here in Baja Sur and is an absolute MUST if you can spare a day to travel over with us.
When you scuba dive or snorkel in Cabo Pulmo, not only will you enjoy the reef with, at the very most, a handful of other visitors but you will be able to submerge in waters densely populated unlike any other reef in the Sea of Cortez.!
The enchanting Cabo Pulmo National Park is an essential destination for any serious diver and snorkeller.
Tour details
Price & booking
Tour Outlines
DAY TRIP : Once we arrive at Cabo Pulmo by road vehicle the dive sites are only 5 - 20 minutes by boat and there are 8+ dive sites to choose from.
What's inclued
National Park Dive Guide

Hotel Pick up from central Cabo, Corridor or San Jose del Cabo

Shared or Private boat

Full dive equipment

Lunch and refreshments included
Departure
Leave 6:00am Cabo San Lucas
6.40am San Jose del Cabo.
Arrive Cabo Pulmo 8am

3 hour tour.

Restaurant lunch 12.30 – 2pm.

Return to Los Cabos 4 – 5pm.

Price & Booking
Cabo Pulmo National Park
Price in USD
|
Cash discount available
Shared Tour
$ 295 pp
2 tank dive



Transportation | Equipment included!
National Park Guide | Lunch
** Minimum of 3 divers to run this tour
Minimum Cert Advanced Divers | Minimum 20 Dives | Check out dive in CSL
Book now
Private Dive Trip 1-4 people
$ 1250 Full boat
2 Tank Dive
Extra divers $250pp

Transportation | Equipment included!
National Park dive guide | Lunch
Cabo dive guide to join as UW photographer and extra back up for groups of 1-5
Minimum Cert Open Water Level , no check out in CSL required 
Book now
2 Tank Dive Only
$ 135 pp
Includes Lunch
No transportation
Private option available
If you are in Cabo Pulmo or heading that way by yourself, reserve our Dive and Eat Package at our affiliate dive resort.
Lunch and refreshments
Equipment : 40 USD
Park fee $4 extra.
Book now
Cancelattion policy
Cash paiement and bookings by phone are eligible for 5% discount, call the office for info.
Secure online payement powered by Peek.com
Tour infos & Requirement
---
Minimum dive certification : Advanced Open Water, OR can prove a minimum of 20 logged dives, OR must make a check out dive. Read why
National Park Regulation : There are some regulations in place to reduce human impact to allow the park to thrive with natural beauty. Read the regulations
---
Scuba Diving Reviews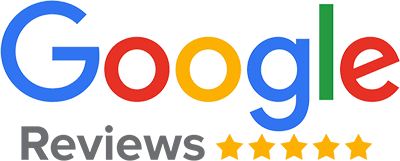 Open Water PADI and Cabo Pulmo
Had an incredible time getting certified for open water - Laura and her team (Jenny and Brandon) were super friendly and flexible with our dates. Very patient and helpful in making us super comfortable in the water. Would highly recommend! Also went…
By Jenny L on TripAdvisor
Best dive shop in Cabo San Lucas
We spent an entire week diving with Felipe. Our trips were fantastic, and customer service was amazing from the entire dive shop crew! We dove Cabo San Lucas, Gordo banks, Cabo Pulmo, La Paz, and did the mobula snorkel and dive. Every…
By Joy on TripAdvisor
The perfect ecotour opetator
What can I say? I am mexican and I am so happy by the outstanding service provided by this company. From the warmth and professionalism of its guides, drivers, chef and waiters, staff. I underpaid for an amazing experience in Cabo Pulmo.…
By David B on TripAdvisor
Incredible experience!
My boyfriend and I were guided by Adrian for 2 days in Cabo Pulmo and Cabo San Lucas and we had the most amazing time. The dives were very well organized and communicated by Laura leading up to. Adrian was amazing! Very…
By Melody J on TripAdvisor
wow! wonderful experience!
Jenny was a super fantastic guide - we had a really perfect day at Cabo Pulmo... saw many bull sharks and a massive school of cow head rays! couldn't have asked for a better experience. Thank you Private Guide and Jenny!
By stephmw88 on TripAdvisor
Best Diving Experience
I would highly recommend Cabo Private Guide to anyone who is wanting to dive in Cabo. Prior to my trip with Cabo Private, I had not dove in over a year. Laura the owner made me feel really comfortable prior to heading…
By Gina C on TripAdvisor
Great Dive Experiences
I have booked a few trips with Cabo Private Guide both diving around Cabo San Lucas and most recently to Cabo Pulmo. The experience has always been first class. Laura and her team are very professional and safety conscious. They are always…
By Luke S on TripAdvisor
Cabo Private Guide Rocks!
Could not have asked for a better experience than we had with Cabo Private Guide! We were in Cabo for a week and got to know Laura and her staff well over the 4 days that we went diving with Cabo Private…
By Jace J on TripAdvisor
Excellent Cabo Pulmo dive trip!
We took a trip down to Cabo Pulmo to get Scuba Certified and wanted a little more practice and diving fun! Given we are new we preferred to have more personal attention and got just that! Laura worked with us to identify…
By Derek D on TripAdvisor
Great dive operation! Great staff!!
I have used several dive companies in the Cabo area over the past few years but Cabo Private Guide was a step above the rest. Laura was always quick to respond to emails from abroad while I was setting up my dive…
By Trippleb24 on TripAdvisor
Diving as a family...
Laura worked with our boys to get them certified so we could start to dive as a family and since then recently went on an incredible dive at Cabo Pulmo. I have been on dives around the world with my family and…
By FarynClark on TripAdvisor
Great diving with great people!
This is only my second review on TripAdvisor and the first one was also for Cabo Private Guide - because I love them that much!! From the beginning, Laura will blow your mind with her responsiveness and professionalism. I think I emailed…
By Larissa C on TripAdvisor
6 days of diving
Perfect...what else can I say, attention to detail and saw everything we could have wished for while diving!!! Bull sharks, whale sharks, hammerheads, turtles, the elusive octopus, nudies, large schools of fish, sea lions that compete with cirque du soleil, cow nose…
By G Bernier on TripAdvisor
Highly recommend booking with them
My husband and I did a day diving in Cabo Pulmo and it was fantastic!! Laura picked us up from our hotel and drove us to the dive shop. She was organized, profession and great to dive with. Having just us in…
By Rachel W on Google
If you're diving Cabo these are the people you want to dive with!
My wife and I traveled to Cabo in April and I wanted to get a couple dives in while I was there. While reviewing dive operations online I came across Cabo Private Guide. I was immediately interested because this company allows your…
By svscuba on TripAdvisor
Exclusive Advanced Dive Trip to Cabo Pulmo
Cabo Pulmo reef is the oldest in the northern hemisphere and this coupled with a fishing ban in the 1990's make it an incredible snorkelling and diving destination. Cabo Pulmo has been visited by many media production companies such as National Geographic, Mission Blue and the BBC simply for being one of the most successful marine park projects in this part of the world.
Because of how much we want it to stay that way, Cabo Private Guide is currently the only dive center in Cabo San Lucas to insist that scuba divers on a shared tour are at least advanced certified, OR can prove a minimum of 20 logged dives, OR must make a check out dive with us beforehand. To dive in this protected National Park is not only a privilege for everything outlined above, but it can be a challenging dive experience.
Why? The boats are rustic, there are no mooring or anchor lines for descents, current can be strong and 7mm wetsuits are used for half of the year at times when visibility doesn't surpass 30ft – 50ft.
Of course this is all totally worth it when you're immersed in a fish school the size of a skyscraper, or among large roaming bull sharks! Our goal is to guarantee that divers are; comfortable for safety, have good buoyancy to protect the reef and don't affect other divers that are able to handle advanced conditions.
We thank you for your understanding!
DAY TRIP : Cabo San Lucas to Cabo Pulmo
Cabo Pulmo national park is located on the East Cape coast just below the town of La Ribera,  Although there is an ocean road from San Jose del Cabo, this is under-developed and it is much faster and more comfortable to take Highway 1 through the towns of Santiago and Las Cuevas.
We will pick you up in our transportation from your hotel lobby at 6.00am (pick-up time changes depending on location) and have an optional take-out coffee and burrito break enroute.
We arrive at our affiliate dive shop in Cabo Pulmo at approximately 8.00am.
The scuba tour itself would be 3 to 4 hours on the water before heading back to one of the restaurants in the village for a traditional mexican lunch. It's important to know that we cannot guarantee diving with specific wildlife. We are at the whim of nature and you will also be allocated dive sites on arrival according to the Park Office.
The village still remains rustic and tranquil if not for a smattering of small niche souvenir shops and little eateries. Bring some extra cash if you would like to buy a little souvenir before heading back – credit card machines are few and far between!
Why you should dive in Cabo Pulmo National Park?
Cabo Pulmo is a fabulous example of how aquatic ecosystems can rejuvenate themselves following destructive, unregulated fishing practices. 20 years ago the combination of sport fishing and some impactful commercial fishing meant that the reefs were heavily degraded.
Cabo Pulmo is a 'hope spot' (Dr. Sylvia Earle 2016) which is a place where local communities are succeeding in their efforts to protect their ocean. With lots of hard work from the community this small fishing village is now a ground-breaking success story. Thanks to the abundance of fish that resides here once more, top predators like bull sharks have returned in large, impressive numbers.
Price & booking
Frequently Asked Questions
What are the regulations in Cabo Pulmo ?
Dive times are 50 minutes, including safety stop. Snorkel tours are 2 hours in duration.
A maximum of 6 divers | 8 snorkelers per guide.
No knives or gloves. Special permission is required for cameras with strobes and flash.
Divers must not wear yellow or white fins on the bull shark dive.
Divers must always remain 6ft above the reef at all times.
Snorkelers must wear life jackets.
Freedivers will conduct their activities from 7am – 9am and 3pm – 5pm
If you come between September – December "high season" when there are more visitors, popular sites may close when their quota limit has been reached. For this reason you will dive one from the A list and one from the B list.
As well as diver quota, there are a limited number of boats allowed at each dive site. All dives and snorkel tours must be reserved with the National Park office in advance.
How far is Cabo Pulmo from Cabo San Lucas?
Cabo Pulmo is situed approximately 2 hours and half from Cabo San Lucas
Is Cabo Pulmo worth the drive?
One of the most successful marine park projects in this part of the world. Cabo Pulmo is a 'hope spot' and a UNESCO World Heritage site part of the Protected Areas of the Gulf of California.