Whale & Dive Combo Tour
Whale & Diving Combo
December to April
Combine Whale Watching with a 2-tank dive!
From December 15 to April 15 the humpback whale migration returns in full swing in Cabo San Lucas.
The most acrobatic whale of the species, the humpback whale, makes their way to warmer waters for mating and to birth their young. In the height of the season, they are seen almost daily on surface intervals between dives and we regularly hear males singing for a mate under the water!
Tour details
Price & booking
Tour Outlines
We will look in our secluded whale hotspots and enjoy the sunrise over the bay without many other boats around, before taking you for 2 tanks dives in the Cabo San Lucas bay or Corridor.
What's inclued
Shared dive guide up to 4 people

Breakfast, Coffee & Tea, Water

Tanks and Weights

Extra warm blankets!

1.5 Hours Whale Watching activity
Schedule
Check-in 6.30am , finish 12.30.


Departure
Every day From Cabo San Lucas Marina
Duration
Approx 5 hours on the water.
Price & Booking
Whale & Diving Combo
Price in USD
|
Cash discount available
Cabo Whale and Diving combo
$ 225 pp
Whale Safari + 2 tanks diving
Dive Equipment $35 (pieces $10)
Private Guide $90
Private photographer $195
Passengers $95 (includes snorkel equipment)
Book now
Private Boat
$ 960 Per boat
Whale Safari + 2 tanks diving
$70 ride along passenger
Ask about our boat upgrade service for yachts and catamaran options!
Book now
Cancelattion policy
Cash paiement and bookings by phone are eligible for 5% discount, call the office for info.
Secure online payement powered by Peek.com
Scuba Diving Reviews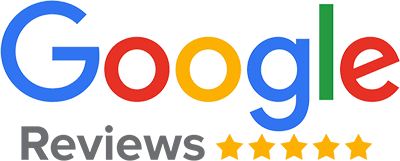 I feel secure and comnfortable with my experience
Ana was excellent! I feel secure and comnfortable with my experience because she was always there checking on everything. I like diving with Ana! She is a great guide, I felt very comfortable all the time! We snorkel looking for mobulas and…
By Ari on TripAdvisor
Great dive operation! Great staff!!
I have used several dive companies in the Cabo area over the past few years but Cabo Private Guide was a step above the rest. Laura was always quick to respond to emails from abroad while I was setting up my dive…
By Trippleb24 on TripAdvisor
Incredible experience!
My boyfriend and I were guided by Adrian for 2 days in Cabo Pulmo and Cabo San Lucas and we had the most amazing time. The dives were very well organized and communicated by Laura leading up to. Adrian was amazing! Very…
By Melody J on TripAdvisor
Best place in Cabo
This is an amazing shop with amazing service. From Laura that managed all my requests, answered my millions questions, some unrelated to diving, to great dive guidance from Jenny, and everything in between, it was perfect. Personal, private, professional. I felt spoiled
By TravelerOana on TripAdvisor
Personalized service is their hallmark and it shows.
Personalized service is their hallmark and it shows. The guides are fantastic and show you great dives. If you are diving in Cabo you can stop looking and book with Cabo Private Guide.
By Jeff B on Google
Whale watching and Scuba diving tour in Cabo
The humpback whale migration his an amazing spectacle of nature right on our dive site doorstep, we often get asked if it's possible to dive with them. Unfortunately this is a big no for a plethora of ocean conservation and dive safety reasons.
But it got us thinking… How can we create a tour that shows our guests the amazing whale migration and encompass diving on the reef?
The answer is… this Whale and Dive Combo tour! This one is for the early birds and UNIQUE only to Cabo Private Guide.
What is it?
Join us for a light brunch of tea, coffee and croissants (or dietary variation) and venture out to find whales bright and early before everyone else steps on a whale watching tour.
We will see whale activity about 80% of the time.
After whale-watching, your dive guide will be able to select an area of the bay or corridor to make a 2 tank certified dive.
This would be based on best conditions and certified diver level. But, we may even be lucky enough to select a dive site where whales are passing by, increasing possibilities of a respectful underwater chance encounter!
Schedule and Timings
Check-in 6.30am , finish 12.30.
Approx 5 hours on the water.
You may decide with your guide that you prefer to scuba dive first at the reef and escape the dive crowd – however this can make the whale safari portion feel a little chilly!
What's included
Shared guide up to 4 people (similar experience level when possible)\
Select ham/cheese croissants, mini muffins (v) or fruit and gluten free cereal bar
Coffee or Tea (based on daily availability)
Water
Tanks and Weights
Extra warm blankets!
What to bring
Warm, waterproof clothes!
It's COLD first thing in the morning and you want to be warm on your dive.
So bring a warm boat coat, even a beanie! We will keep you warm with hot drinks too!
Humpback whales season and sighting in Cabo San Lucas
The best months for whale watching in Cabo San Lucas are Late December, January and Febuary.
Early and late in the season there may be fewer whale sightings.
We do not guarantee whale sightings or offer refunds if we don't see any.
They are arguably more active in the middle of the day. But when you have made one dive it's very cold to go and see them when you are wet. When we get them at sunrise, with no other boats around it's a very special encounter so we believe it's worth the trade off.
If we haven't seen any whales in the morning before scuba diving, we WILL try again in the surface interval.
Price & booking