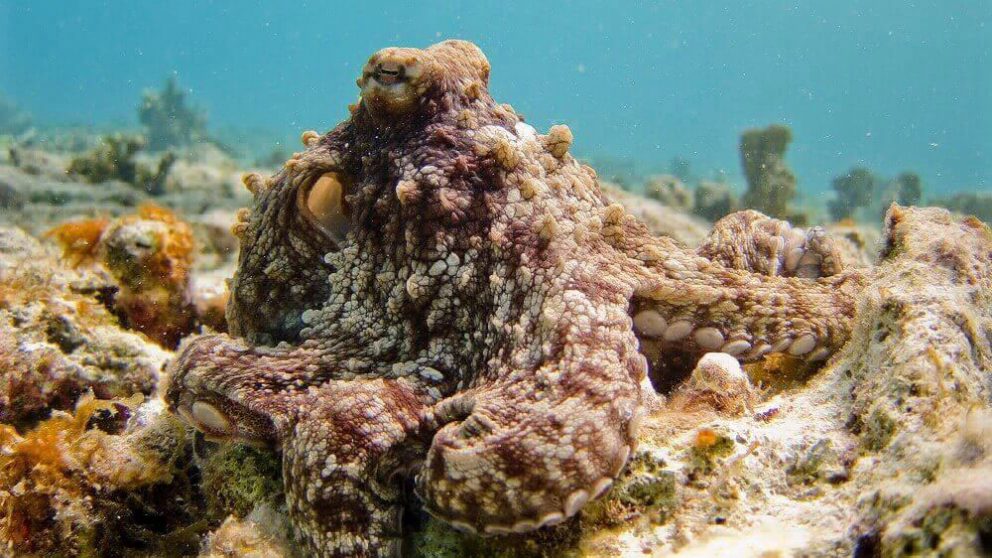 Scuba Diving the Sea of Cortez | Private Guide
The Corridor of Cabo san Lucas
All year
Beginner to Expert
The Corridor of Los Cabos is where you may have heard about the famous Santa Maria Bay . The Corridor is actually home to many more secret spots only known by divers! Chileno Bay is our furthest dive site. During winter season it's common to spot a humpback whales breaching right next to the boat on the surface interval or hear their haunting song beneath the waves over in The Corridor. The Sea of Cortez dive sites of the Corridor are more exposed to southern swells and north wind and is best visited in the mornings.
Tour details
Price & booking
Tour Outlines
We provide private dive guides for every booking - even if you are just one person! After heading east for 20 minutes from Cabo San Lucas marina we enter the 'Corridor' area where there are 6 reefs home to eagle rays, schools of snapper, grouper, goatfish and jacks. Diving in this area is dependent on ocean conditions but is generally more secluded than the Cabo San Lucas Marine Reserve.
What's inclued
Private guide

Shared or Private boat

Boat upgrade

Tanks and weights

Refreshments and light snacks

Go Pro footage ** ON REQUEST

Nitrox 32% on request
Schedule
Every day
Morning : 7.30 am
Afternoon : 12.45 pm
Departure
From Cabo San Lucas Marina
Duration
1 tank : 2 hours
2 tanks : 3.5 hours
3 tanks : 5 hours
Price & Booking
The Corridor of Cabo san Lucas
Price in USD
|
Cash discount available
Shared Boat
$ 145 pp
2 tank
3rd tank in the CSL Marine reserve: $60 USD extra
Equipment : +$35 USD
Nitrox 32% on request
Book now
Private Boat
$ 475 per boat
2 tanks | for 1 diver
1 / 2 divers $475 USD PER BOAT
Add ons:
Extra Divers $145pp (up to 12)
Extra 3rd tank $65pp
Passenger/snorkeler $60pp
Equipment : +$35 USD
Nitrox 32% on request
Fancy a Boat upgrade ? : See option
Book now
Cancelattion policy
Cash paiement and bookings by phone are eligible for 5% discount, call the office for info.
Secure online payement powered by Peek.com
Tour infos & Requirement
---
Passengers and Snorkelers
Snorkel/Scuba Trip Mix are all available.
Transportation & Hotel pick up
In option, add a private transportation. Inquire about Hotel pickup availability.
Professional photographer
In option, add a private professional photography service for any local tour.
---
Scuba Diving Reviews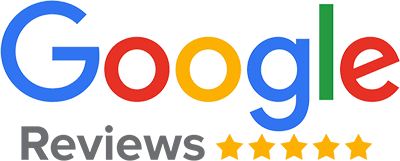 Whale watching and snorkel private tour
Laura was very easy to work with and her tour guides made the whale watching memorable. They let us adjust to how much whale watching vs sborkeling we wanted to do. Excellent views.of whales interacting and jumping.
By Monica F on TripAdvisor
Best dive shop!
Five stars all around! Felipe our guide was amazing. Great service. Quick responses. This was the best dive company I've used in a long time. I loved that it was a bit of a smaller company. They were personable and accommodating. They…
By Alivia H on TripAdvisor
Amazing Scuba in Cabo San Lucas
Laura and her team are great to dive with! We set up a two tank morning dive. Jenny arrived with all the gear and tanks. She was super helpful and knowledgeable. I've been diving lots of places and Cabo Private Guide is…
By hmchandler792 on TripAdvisor
Aweome, Amazing, Outstanding
Cabo Private Guides is awesome. They go above and beyond to provide and amazing experience. It's always so frustrating to dive when you get put in with a group of strangers and your dive gets cut short if someone goes through their…
By Sarah S on TripAdvisor
Had a really good time scuba diving!
I had a really good time scuba diving with Laura around the pelican rock. I saw so many fishes, different species and she always took care of me. I really enjoyed it and had a really good time under water.
By Judith on TripAdvisor
Safe and excited about what I learned
Dee is a consummate professional. She has your safety at the highest point but fun is a very close second. I did a two tank dive and then a one tank dive the second day. Each dive was better than the last.…
By Jim V on TripAdvisor
Great Dive + Great Team!
Laura and the whole team were amazing. My girlfriend and I did the Cabo tour as a check out dive, and then Gordo Banks the next day. We are both experienced scuba divers, and I have to say, this whole team is…
By Liz F on TripAdvisor
Great professional and friendly experienced Dive staff
Great two tank Dive with Jenny and Erin. Both were very knowledgable, friendly, and super helpful. Would give six stars if i could! Highly recommend.
By Douglas T on TripAdvisor
When you want the best, go with Laura and team!
We dove with Laura and her team in June 2021. Excellent team. Our dive guide was Jenny and she was super cool and genuinely awesome. We really enjoyed our 4 dives with her. We had to do two check out dives before…
By WilsonsWanderings on TripAdvisor
Such great service and support
Was so lucky to spend couple of days on the ocean and marine life with Laura. went between 60 foot boats to dive boats - all were greta and Laura added so muck. Thank you
By Ralph B on TripAdvisor
Great dive vacation with Cabo Private Guide
I traveled to Cabo by myself for a dive vacation and chose Cabo Private Guide. Laura was great at communicating with me before my trip and helping me plan my dives. She and her team were very professional and took great care…
By Cynthia R on TripAdvisor
Best place in Cabo
This is an amazing shop with amazing service. From Laura that managed all my requests, answered my millions questions, some unrelated to diving, to great dive guidance from Jenny, and everything in between, it was perfect. Personal, private, professional. I felt spoiled
By TravelerOana on TripAdvisor
5 star service
We had two days of wonderful diving with Cabo Private Guide. Laura handle multiple emails setting up our trip in a very timely manner. Felipe was an excellent guide pointing out marine life both big and small. We saw a school of…
By Rene C on TripAdvisor
These folks are the best
I did a two tank dive with Antonio. MY BAD, I didn't know how cold june 1 could be in Cabo (water temp 65F) but Antonio took very good care of me. These people are real pros. I would definitely dive with…
By Steve B on TripAdvisor
If you're diving Cabo these are the people you want to dive with!
My wife and I traveled to Cabo in April and I wanted to get a couple dives in while I was there. While reviewing dive operations online I came across Cabo Private Guide. I was immediately interested because this company allows your…
By svscuba on TripAdvisor
Excellent Dive Experience
We came to Los Cabos on a spur of the moment trip and had not planned ahead but hoped to dive. Laura was so friendly and accommodating and set us up with Antonio for the very next morning. This time of year…
By Paige L on TripAdvisor
Best in the Business
I dove for 3 days with Private Guide and had the BEST time. Laura was so accommodating on such short notice. I contacted her a day before my trip after finding her in a Facebook group where she was #1 recommended for…
By Judith R on TripAdvisor
I feel secure and comnfortable with my experience
Ana was excellent! I feel secure and comnfortable with my experience because she was always there checking on everything. I like diving with Ana! She is a great guide, I felt very comfortable all the time! We snorkel looking for mobulas and…
By Ari on TripAdvisor
Outstanding Diving with Cabo Private Guide!
Cabo Private Guide is an outstanding, full service dive shop. My wife and I are experienced divers living in Cabo San Lucas, and we love diving with Laura and her team! I was even able to earn my PADI Master Scuba Diver…
By WilliamBruce2015 on TripAdvisor
A private dive in the Sea of Cortez
For a truly private scuba diving experience we recommend booking with us to ensure you have an affordable private dive guide to maximise your experience. We can even upgrade the service for a completely private boat to The Corridor for your dive excursion. Although the Cabo San Lucas Marine Reserve is stunning and full of life, the Sea of Cortez dive sites are arguably more secluded and we encounter fewer diver groups on these tours. If you want the best of both worlds you can select a combo where you visit both areas during a 2 or 3 tank tour! Tours in The Corridor still return to Cabo in time for lunch.
What is the water temp in the Sea of Cortez and the diving conditions ?
One of the main events that define water temperature and surface conditions in the Sea of Cortez would be the cyclical movement of wind and water currents out in the Pacific Ocean. Bringing with it, the awe-inspiring large wildlife that crosses into the Sea of Cortez at the tip of the peninsula.
Water visibility

Visibility will constantly move up and down from an average of 40f/12m in spring to 60 or 70ft/20m+ in autumn.

Water temperature

Temperature is fairly predictable with the warmer waters arriving late August through November (82f/28c) and the coldest in spring – summer (66f/18c).

Wind & Weather

The wind tends to blow strong in January through March so cancellations are regular in Cabo Pulmo and La Paz, but doesn't affect us too much for scuba diving in Cabo. Conversely, we get most swell in September/October so Cabo San Lucas dive trips can be affected whereas Cabo Pulmo and La Paz would have open ports.
Sea of Cortez : Marine life & Fish Identification
The biodiversity of the Sea of Cortez is both ever-changing and outstanding year-round. Many tropical fish families, sharks and rays are resident of those water (Sea of Cortez marine life). You might see some extra wildlife on the way to and from your dive sites. This includes humpback whales and grey whales in the winter and spring, super squadrons of Mobula rays in summer and common turtle sightings as they come to the surface or a breath of fresh air.
Tropical fish :

Angelfish
Tangs
Pufferfish
Porcupinefish
Trumpetfish
Damsels
Butterflyfish
Wrasse
And many more …

Ray & Sharks :

Mobula rays
White type reef Shark
Guitarfish
Bullseye electric ray
Sting Ray

Whales & Dolphins :

humpback whales
grey whales
Dolphins
Price & booking