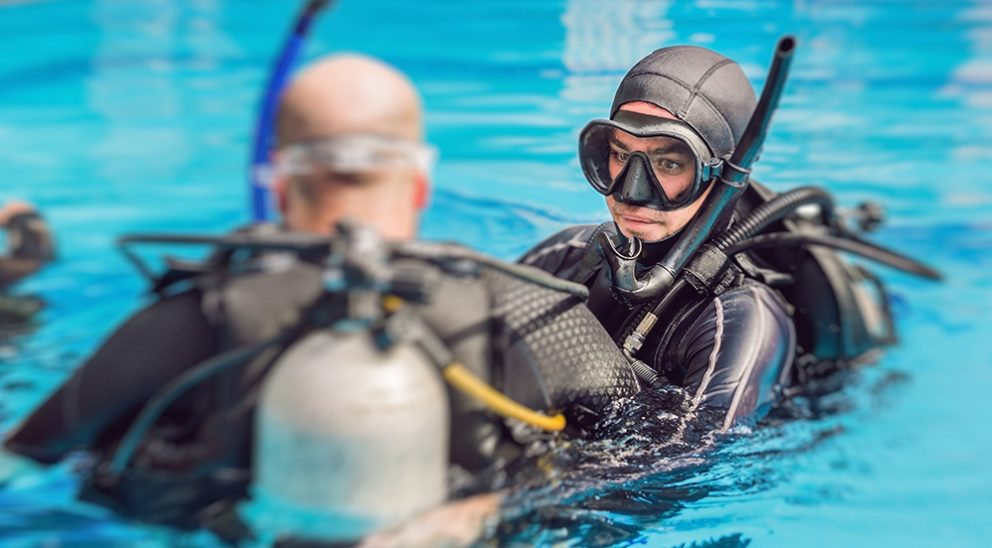 Scuba diving courses and PADI certifications in Cabo San Lucas
Cabo Private Guide believes in quality teaching and mastery learning. You will definitely have to earn your PADI certificate with us!
We allow the right amount of time needed for your pace of learning without rushing to certify within a deadline. We know from extensive experience that a bad open water course makes for an ill-equipped, potentially dangerous diver with poor air consumption! We will not let you be 'that' diver!
Come and get certified with our PADI Dive Center!
Entry Level
Continuing Education
Specialty
Divemaster
Online
Learn how to dive
Are you ready to learn to scuba dive for the first time?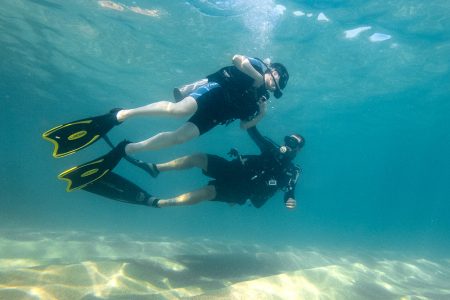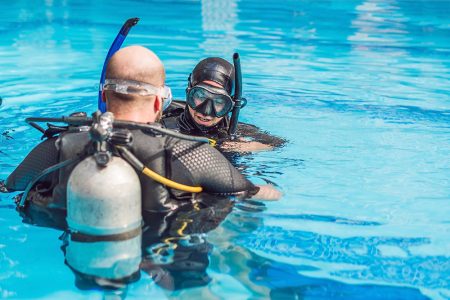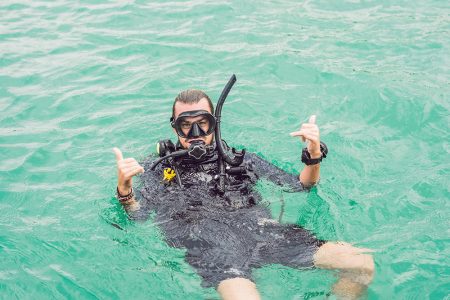 Improve your diving skills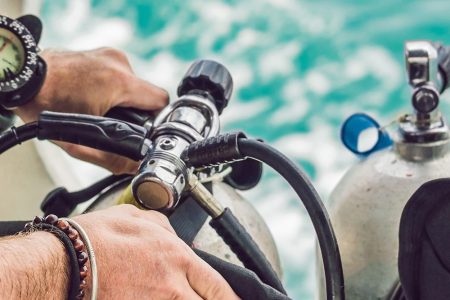 PADI Divemaster Internship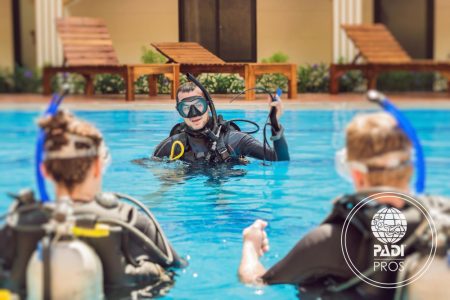 PADI Divemaster
Course & Internship
The PADI Divemaster course is the first stepping stone to an exciting career in professional recreational diving.
Course info
Online Diving certification
Private scuba diving lesson in Los Cabos
The PADI system allows for numerous student:instructor based on ratios that are safe and comfortable. Still, when you sign up with a big group, if you are a strong candidate you will be moving at the pace of the weakest member of the team. From the Open water certification to the PADI Divemaster course, a private instructor benefits those with a faster pace of learning.
And what if you want to need a bit longer to grasp the skills? At Cabo Private Guide, having an instructor for you/your group will reduce anxiety in class and allow you to focus on the skills you need to master without being in the spotlight of those who are ready to move forward.
In addition, divers are all ambassadors for the reef. Buoyancy is KEY to diving. In any course you sign up for we will be insistent on improving your buoyancy as and when it needs it. Our diving instructors are highly qualified and experienced specialist teachers; meaning a more efficient and professional experience, as well as many additional tips and advice not written into the courses.
Become PADI Certified with our experienced diving instructor
Cabo Private Guide has instructors with years and years of experience, both abroad and here in Cabo. We have experience teaching everyone! Including children, physically different people and just absolutely anyone with a passion to learn and know what it feels like to descend into the blue surrounded by beautiful wildlife!
PADI Scuba Diving Courses and Conservation
Scuba divers are ambassadors for the ocean. As ocean explorers we have a first hand account of the aquatic realm and how humans impact it. From global plastic pollution and increased ocean temperatures right down to the toxic sunscreen sold to our guests in supermarkets brought from home.
Get 50% discount on your next conservation Course
In fact, it is so important to us that, when you book your course online we offer either a Coral Conservation or Project Aware Specialist certification for half price which you can do via ZOOM presentation before you arrive, or in the dive shop classroom at your convenience.
Project Aware conservation Program
We pledge to educate our divers about the plight of the ocean through the Project Aware platform.
All of our certification course prices build in a $15 donation to Project Aware. Book a course with us and learn the important differences you can make as a diver to ocean conservation worldwide.