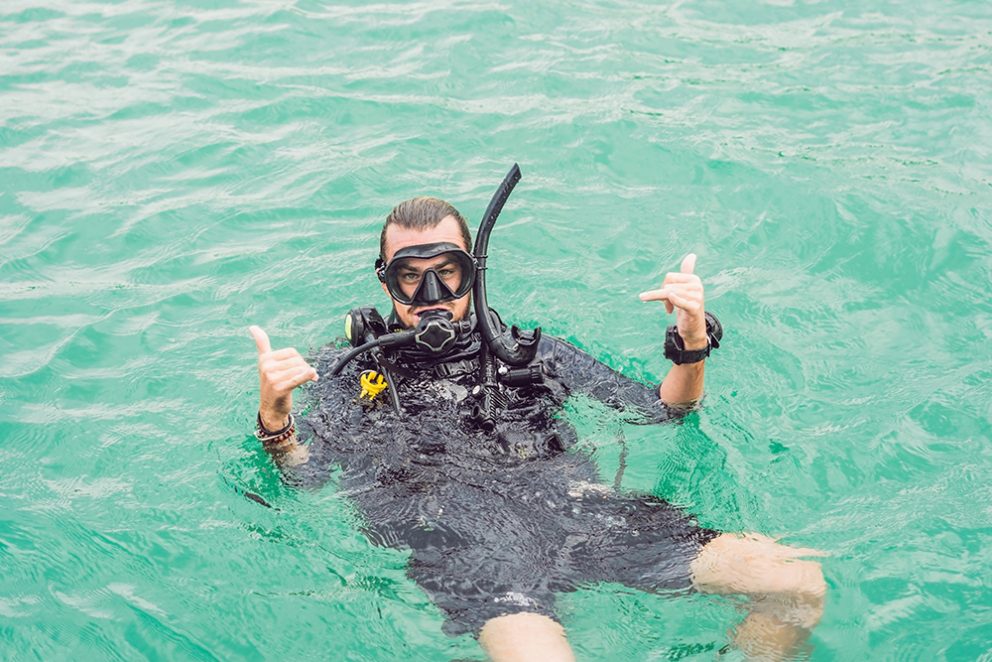 PADI Scuba diver certification in Los Cabos
The PADI Scuba Diver Course is a certification you can earn in 1.5 days.
You must complete the first 3 theory chapters, the first 3 confined water sessions and then the 2 dives (40ft/12m) of the PADI Open Water License. If you master these skills your instructor will certify you as a PADI Scuba Diver which means you can dive anywhere in the world to 40ft supervised by a PADI professional.
You can then upgrade your license to the 60ft/Open Water Diver at any time!
Course details
Price & booking
Scuba Diver Course Structure
The PADI Scuba Diver course structure is simple:
Dive theory :
Chapter one of the Open Water course addresses some basic scientific concepts such as pressure and buoyancy. In chapter 2 we discuss emergency procedures and how to dive safely in a buddy team and chapter 3 focuses on diving conditions and how to choose appropriate dive sites.
Pool skills / Confined Water :
The pool skills include how to clear water out of a 'regulator' or mouthpiece, how to clear water out of a mask, some out of air emergency drills, buoyancy practice, surface skills, swimming technique and hand signals.
Open water dives :
When it's time to go diving we choose an easy descent on a sandy bottom to a maximum of 40 feet.
We do two dives and we ask you to repeat skills practiced in confined water to make sure you know what you're doing! When we return to the dive shop we will show you how to log your dives on a dive app and how to continue to your Open Water Certification.
PADI Scuba Diver to PADI Open Water Diver
As mentioned above, the PADI Scuba Diver Certification is half of the Open Water course. So what happens when you want to upgrade?
Well, you simply show the next dive shop your Scuba Diver card (and we recommend downloading the PADI app rather than a plastic card) and continue working through your manual or PADI eLearning. Keep in mind PADI eLearning is valid for 1 year.
So if you chose the digital course for your Scuba Diver you'll need to upgrade within the year. If you're not sure if you will upgrade within the year then ask for the physical manual.
You will then complete the following step before receiving your new license :
Chapters 4 and 5 plus the exam.
Pool sessions 4 and 5.
Dives 3 and 4 to 60ft/18m.
Frequently Asked Questions
Who this diving certification is it for?
The PADI Scuba Diver is suitable for those that have completed many Discover Scuba Dives and finally want to dive without having to perform skills every time.
This course also suits those that may have found the Open Water Course too challenging to complete in the days allocated and that want to take more time and dive in more locations before receiving the full Open Water license that permits diving without a guide.
"Open water" or "Scuba diver", what is the difference ?
The "scuba diver" is short course to enhance skills before the Open Water Dive level.
Scuba diver : Dive to 40ft, supervised by a PADI professional.
Open water : Dive to 60ft, without supervision.
What is the minimum age for this course ?
The Scuba Diver certification fit to anyone with a minimum age 10 years.
A great option for kids between 10 to 13 years old.
Price & Booking
PADI Scuba Diver
All our courses include a Private Instructor | Price in USD | Cash discount available
Scuba diver course
$ 395 pp
Duration: 2 days
Includes eLearning for the full Open Water Course, all equipment, fees and instruction.
Contact us
Cancelattion policy
Cash paiement and bookings by phone are eligible for 5% discount, call the office for info.
Secure online payement powered by Peek.com
Diving course reviews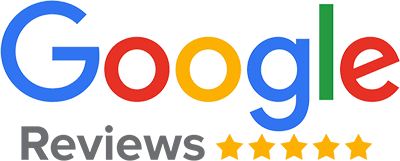 Amazing!!!!!
We did our open water test out with Laura and Felipe. Laura was so accommodating and really went out of her way to make sure we had a great experience. Felipe was our instructor and explained everything in detail and helped us…
By Mani S on Google
First ocean dive
Doing demanding, complex, detailed work, while creating a relaxed and friendly atmosphere can only be achieved by the very best professionals. This is what you will find at Cabo Private Guide. Everyone I interacted with online and in person was excellent. This…
By Hans G on TripAdvisor
Superb Cabo Dive Experience
Open Water Diver Certification with Jenny S. - Amazing experience! I was a last minute booking, Laura & Jenny were flexible, friendly and professional. Jenny was a superb instructor; this was my first experience with scuba. Jenny was patient, knowledgeable, thorough and…
By Seth S on TripAdvisor
Best guide in cabo!
I cant say enough great things about cabo private guide and Laura. LAURA is the best. I have been diving with her and just finished 4 PADI courses with her. She is the best guide and instructor. I'd recommend her for all…
By Sara on TripAdvisor
Fantastic training by an awesome crew!
I am staying in Cabo San Lucas for the summer and completing several dive courses with Cabo Private Guide. Laura, Felipe, Ana, and Mariana are all highly skilled top-notch professionals that are not only extremely knowledgeable but also make you feel incredibly…
By Brandon W on TripAdvisor
Great Team and Company 6 out of 5 stars!
Cabo Private Guide, and Laura, Jenny and her team are truly wonderful to work with. I was looking for a company that could handle my whole family 10 12 and 14 year old and my wife- and I was the only one…
By Rob I on TripAdvisor
Beginner Group
Both guys were very patient with all of the five of us. Only one had ever done any scuba at all. They offered great instruction and encouragement.
By Clint K on TripAdvisor
Got my Padi Certification
Got my Padi Certification with Edgar. It was a very professional experience. Great equipment and private instruction was excellent. Edgar is Dive pro, with over 10 years experience. Edgar very patient and kind. Worked with me to master "clearing mask" which is…
By Michelle C on Google
Fantastic experience
Laura has always been very helpful in helping us arrange everything. And our instructor Antonio has very high standards. We have great experiences with them! Definitely recommend to everyone.
By Harry G on TripAdvisor
Open water scuba certification
I signed up with CPG to get my PADI Scuba Certification and really enjoyed working with these guys! Laura and Jenny were extremely passionate about diving and very knowledgeable! Learning to dive is a beautiful sport and learning in Cabo was perfect!…
By Katie A on TripAdvisor
Discover Scuba at Pelican Rock was Amazing
My wife and I did the Discover Scuba excursion around Pelican Rock. It was amazing! Our guide was extremely kind and knowledgeable, full of good vibes. We saw so much marine life, it was a truly wonderful experience. Would definitely recommend!
By Brandon H on TripAdvisor
Open Water PADI and Cabo Pulmo
Had an incredible time getting certified for open water - Laura and her team (Jenny and Brandon) were super friendly and flexible with our dates. Very patient and helpful in making us super comfortable in the water. Would highly recommend! Also went…
By Jenny L on TripAdvisor
Best place in Cabo
This is an amazing shop with amazing service. From Laura that managed all my requests, answered my millions questions, some unrelated to diving, to great dive guidance from Jenny, and everything in between, it was perfect. Personal, private, professional. I felt spoiled
By TravelerOana on TripAdvisor
Open water scuba certification
I signed up with CPG to get my PADI Scuba Certification and really enjoyed working with these guys! Laura and Jenny were extremely passionate about diving and very knowledgeable! Learning to dive is a beautiful sport and learning in Cabo was perfect!…
By Katie A on TripAdvisor
Privet scuba certification
Laura is an excellent instructor. She was very good with communicating and responding to all our messages/emails. Our priority was to get certified so despite weather conditions, Laura provided the best service and met our needs.
By Elena on TripAdvisor
Best company and dive guides in cabo
Laura is a great dive guide and also a great PADI course instructor. Highly recommend Laura and cabo private guide! I plan on taking more padi courses with Laura and diving with her anytime I visit cabo.
By Sara K on TripAdvisor
Highly Recommend!! Wonderful from start to finish
Highly Highly Recommend this company. We had Certified scuba divers, Discovery Divers and snorkelers and they were able to accommodate all of us. Great Dive Masters. Will be using again on return trip to Cabo. Appreciate how easy it was to book…
By Deedee Beem on TripAdvisor