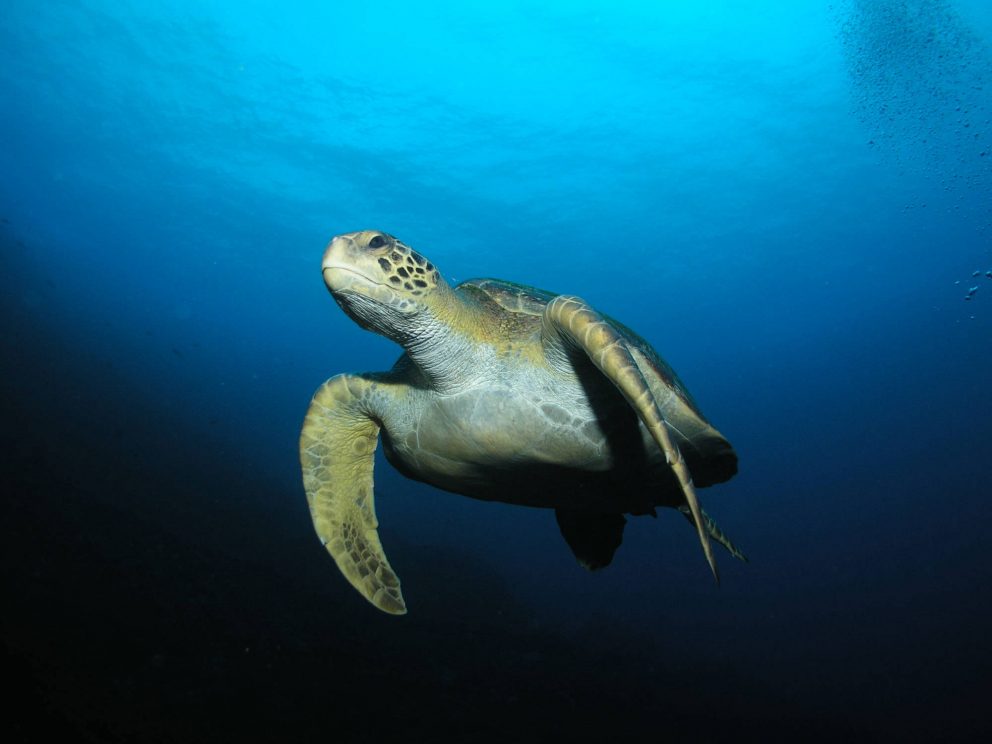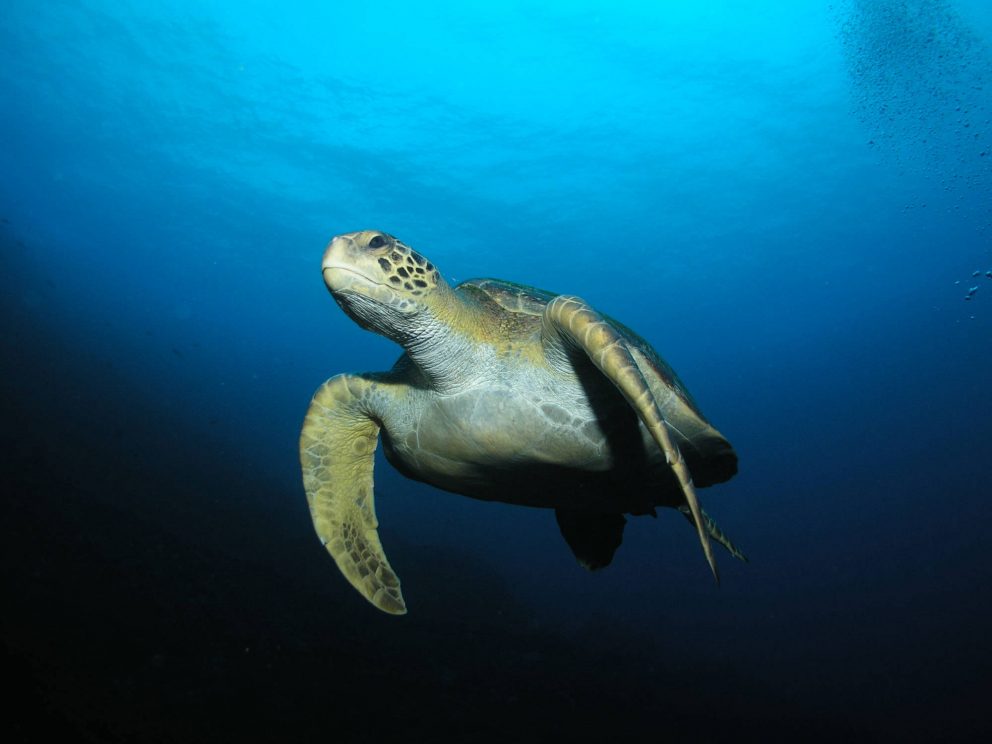 PADI Advanced Open Water certification in Cabo San Lucas
The Advanced course can be taken by anyone that has an open water certification.
You don't need to have a minimum number of dives. The certification card simply means you have completed some advanced diving electives with an instructor.
Minimum age required: 12 years old.
Course details
Price & booking
Private Advanced course in Cabo
When you book a PADI Advanced certification course with us we guarantee private instruction. This means that you can decide which electives dives are important to you instead of having to make a group decision and share electives based on those that others decide.
To earn the Advanced diver certification you must
complete 5 elective dives
These dives must include a deep dive (preferably getting experience beyond 30m or 100ft) and a navigation dive.
You can then choose the other 3 dives based on your preferences. These might include :
Peak performance buoyancy,
Night diving,
Drift diving,
Wreck diving,
And more…
The one to one experience will also guarantee that you will get the best value for money by moving at your pace instead of at the pace of others. You will also be able to stay underwater to perform only your skills according to only your air consumption: you won't waste air watching someone else try and master a skill. And about skills, spending personal time with an instructor will ensure you develop and improve the skills you find challenging instead of watching other students master theirs.
Your instructor will be able to give you 100% full attention which in turn would give the optimal opportunity to become a better, more proficient diver. When we hire instructors they must have at least 50 certifications. Our current staff in reality have much more.
Become a PADI Adventure Diver
Don't have time for the full 5 dive course?
Then you might want to consider becoming a PADI Adventure Diver. This shorter course involves only 3 dives and can be done in a day!
This is a pretty good way of upgrading a regular 3 tank dive by getting some one to one experience with an instructor. Did you know that most travel insurance only covers you to your certified depth?
So if you're an open water diver regularly diving deeper than 60ft/18m you might want to consider getting the Adventure Diver with a deep dive elective signed off.
Maybe you want to spend more time with an instructor learning about how to improve your photo and videography skills? Or maybe you're going diving next year in a place known for current and some drift dive instruction may be beneficial?
This mini day course is a really good way to tick a few boxes and get more experience past the open water level if you only have one day for diving.
Price & Booking
PADI Advanced Open Water
All our courses include a Private Instructor | Price in USD | 5% Cash Discount
Adventure Diver
$ 395 pp
3 dives | 1 days
A 3 tank dive trip where you elect 3 different types of training dives. A short theory chapter accompanies the dive.
You can choose from Deep diving, navigation diving, Buoyancy training, fish Identification and many more.
Book now
Advanced Open Water course
$ 515 pp
5 dives | 2 days
A 2 day course involving 5 dives and some online theory.
This course IS NOT specifically only for "advanced divers" but designed to be taken as soon as possible after the open water course to elaborate on basic skills.
Book now
Diving course reviews

Best guide in cabo!
I cant say enough great things about cabo private guide and Laura. LAURA is the best. I have been diving with her and just finished 4 PADI courses with her. She is the best guide and instructor. I'd recommend her for all…
By Sara on TripAdvisor
Full week of diving every day and advanced open water
Cabo Private guided provided an experience that exceeded every expectation I had and I am sure they will for you too. We were paired with Antonio, a PADI instructor, for the week to be our personal guide. We dove every day for…
By Josiah V on TripAdvisor
Open water scuba certification
I signed up with CPG to get my PADI Scuba Certification and really enjoyed working with these guys! Laura and Jenny were extremely passionate about diving and very knowledgeable! Learning to dive is a beautiful sport and learning in Cabo was perfect!…
By Katie A on TripAdvisor
Privet scuba certification
Laura is an excellent instructor. She was very good with communicating and responding to all our messages/emails. Our priority was to get certified so despite weather conditions, Laura provided the best service and met our needs.
By Elena on TripAdvisor
Open water certification
Cabo Private Guide has been the best dive center to deal with. Jenny and the rest of the team was amazing to work with and made the entire trip an enjoyable and fun experience! They love what they do and it shows.…
By John K on TripAdvisor
Open water scuba certification
I signed up with CPG to get my PADI Scuba Certification and really enjoyed working with these guys! Laura and Jenny were extremely passionate about diving and very knowledgeable! Learning to dive is a beautiful sport and learning in Cabo was perfect!…
By Katie A on TripAdvisor
Outstanding Diving with Cabo Private Guide!
Cabo Private Guide is an outstanding, full service dive shop. My wife and I are experienced divers living in Cabo San Lucas, and we love diving with Laura and her team! I was even able to earn my PADI Master Scuba Diver…
By WilliamBruce2015 on TripAdvisor
Had the BEST TIME with Cabo Private Dive!!
Getting my scuba certification was my 2020 bucket list item. I came to Cabo Private Guide to finish the open water portion of my scuba certification. Laura was great! I needed special accommodations due to a bum ankle and Laura went out…
By Colette C on TripAdvisor
Shark Conservation!!
I took the Shark Conservation course with Laura and very highly recommend it! She is so knowledgeable and really brought the material to life with her own experiences. It was a very convicting seminar and has certainly motivated me to become active…
By Larissa C on TripAdvisor
This team is amazing!
Getting PADI open water certified with Antonio was absolutely perfect. He is an excellent teacher and made the biggest difference in getting my certification. If I had to choose all over again I would pick Cabo Private Guide every time. Although the…
By Carly E on TripAdvisor
Best company and dive guides in cabo
Laura is a great dive guide and also a great PADI course instructor. Highly recommend Laura and cabo private guide! I plan on taking more padi courses with Laura and diving with her anytime I visit cabo.
By Sara K on TripAdvisor
Diving as a family...
Laura worked with our boys to get them certified so we could start to dive as a family and since then recently went on an incredible dive at Cabo Pulmo. I have been on dives around the world with my family and…
By FarynClark on TripAdvisor