Conservation and PADI AWARE
Cabo Private Guide is a 100% AWARE 5 star PADI Dive Center.
This means we donate some of our profits to ocean conservation through the PADI AWARE organization.
We also commit to offering a range of specialist courses that educate everyone (not just divers in some cases!) about the decline of the ocean and what we need to do at the grass-routes level to help save our seas. Take a look at the marine conservation courses we offer here at Cabo Private Guide!
What's involved?
This course is an introduction into the PADI Aware movement and discusses how, not only you as divers but also any members of your friends and family, we can really make a difference to pollution , sustainability of fish stocks and the protection of vulnerable species like sharks and rays.
Simply attend a Zoom presentation or Classroom session, Knowledge review to be submitted some time after class.
How long does it take: 2.5 hours
Who is it for?
You don't need to be a diver to sign up and it DOES count towards your Master Scuba Diver qualification if you are trying to qualify right up to the top.
This specialty is extremely valuable to anyone wanting to take the dive pro route too because, as front line ambassadors for the ocean, PADI will expect you to know how to inform your divers of good diving practices and to be able to explain why.
Prerequisites: Dry course for anyone who wants to learn about ocean conservation.
Inclusions
Zoom or Classroom session (your choice) , knowledge reviews, Our World Our Water PDF
Price & Booking
Project Aware Specialist
All our courses include a Private Instructor | Price in USD | Cash discount available
Conservation course
$ 125 pp
Zoom or Classroom session
INCLUDED : 2.5h session, knowledge reviews, Our World Our Water PDF
Book now
Cancelattion policy
Cash paiement and bookings by phone are eligible for 5% discount, call the office for info.
Secure online payement powered by Peek.com
Diving course reviews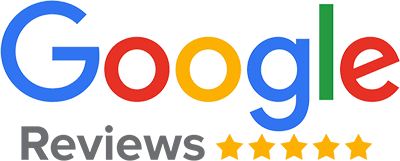 Shark Conservation!!
I took the Shark Conservation course with Laura and very highly recommend it! She is so knowledgeable and really brought the material to life with her own experiences. It was a very convicting seminar and has certainly motivated me to become active…
By Larissa C on TripAdvisor
Shark Conservation Certificate
Completed the Project Aware Shark Conservation Certificate online with Laura.Your seminar really opened my eyes to my scuba diving ​values. I would hate to be instructing just for the sake of it and you really did open my mind (and my heart)…
By Chelsea Hughes on TripAdvisor
Informative and Professional Online Course
We are a family of water enthusiasts and decided as a family to take an online course during the stay at home order. We learned a lot of information about what problems we face when the ocean and environment are compromised. We…
By Katy K on TripAdvisor
Had the BEST TIME with Cabo Private Dive!!
Getting my scuba certification was my 2020 bucket list item. I came to Cabo Private Guide to finish the open water portion of my scuba certification. Laura was great! I needed special accommodations due to a bum ankle and Laura went out…
By Colette C on TripAdvisor
Best company and dive guides in cabo
Laura is a great dive guide and also a great PADI course instructor. Highly recommend Laura and cabo private guide! I plan on taking more padi courses with Laura and diving with her anytime I visit cabo.
By Sara K on TripAdvisor
Fantastic Online Certification
When I learned that we could gain certifications online for diving without getting wet I signed up immediately! Very happy to have this option during the quaratine! We registered easily, we directed to the virtual claassroom and had a 2 hour presentation…
By Jon C on TripAdvisor