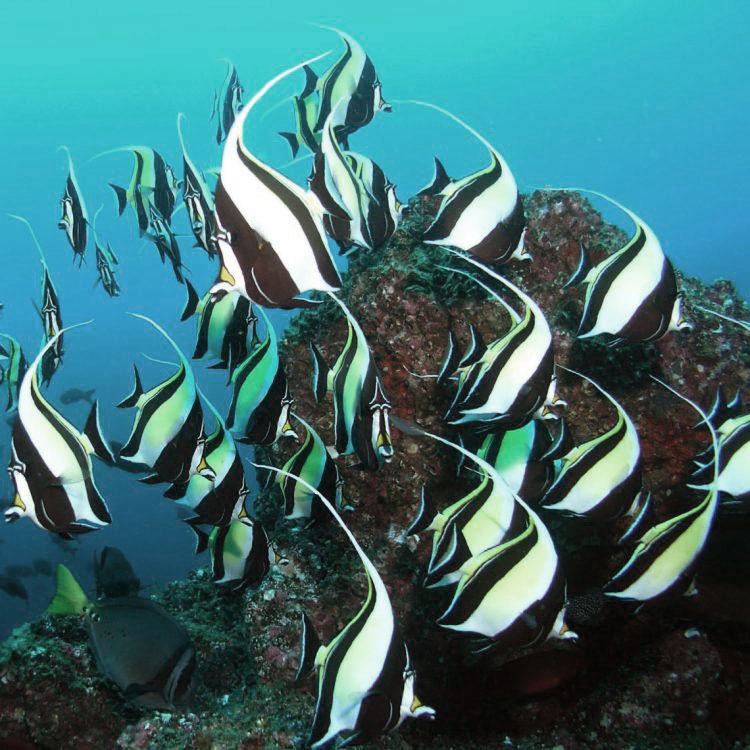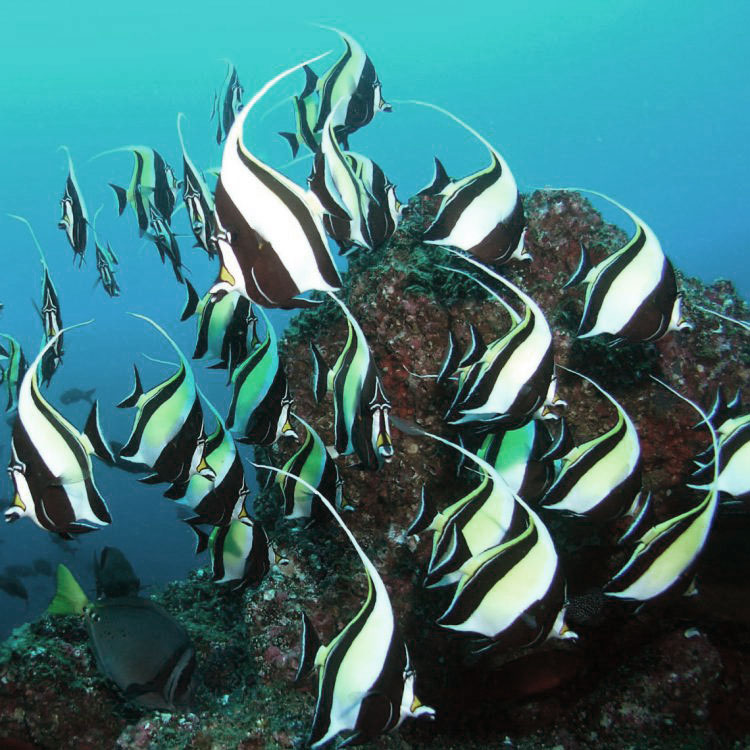 Our Snorkeling tours in Baja California
Cabo Private Guide believes in offering snorkelers the chance to experience the Baja California aquatic wildlife with an experienced guide who will educate guests about our native species while promoting care for the environment.
Your guide is rescue certified and can offer tips, lessons and instruction should you want to practice some more advanced snorkeling techniques. We'll meet you at the dive shop headquarters and your guide will take you to the boat.
More than one day snorkeling in Baja California ? Take a look at our scuba snorkeling packages.
Cabo San Lucas
Cabo Pulmo
La Paz
Snorkeling tours in Cabo San Lucas
Snorkeling tours in Cabo Pulmo
Whale Shark tours in La Paz
What can I expect, while snorkeling in Baja California ?
Our tours span an area where the Sea of Cortez meets the Pacific Ocean. For this reason we are fortunate to have lots of big aquatic-life visitors migrating through as the seasons change. It's that which makes snorkel trips to local reefs and designated large aquatic-life areas even more exciting!
There's always a chance to see a passing humpback whale, a school of a thousand mobula rays or even just a roaming sea lion looking for his next dinner. The reefs are home to the usual fish families of the tropics as well as turtles, sting rays, eels and crustaceans.
A lot of our guests ask us if it's safe to swim in the ocean here. We can put your mind at rest! Unless you are specifically booked on a whale shark tour you can be assured that we have never had any surprise sharky experiences! Actually, it would be very unusual to encounter a big shark and most of our apex friends are more scared of us than we are of them.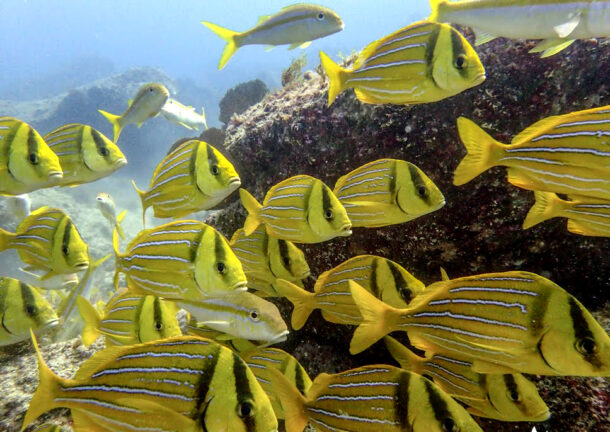 Snorkeling conditions in Baja California
Autumn and winter

If you visit us in the months of September to November you can expect to snorkel in conditions that rival the Caribbean in terms of water clarity and warmth. You would not need to wear a wetsuit for snorkeling.
As the season gets cooler and the cold, nutrient-rich upwelling arrives from the Alaskan region, we welcome the arrival of breathtaking animal life!

Spring and Summer

During the spring and summer months of February – August, when surface temperatures cool down, we provide wetsuits free-of-charge on our snorkel tours to make you more comfortable both in and out of the water.
Don't let this put you off! Our summer months can offer some of the most spectacular snorkeling experiences when the schooling mobula ray aggregation arrives and you can be swimming above hundreds of thousands of small manta ray.
There is also plenty to see on the reefs of Cabo Pulmo National park such as the tornado of jacks and huge fish schools year-round and UNESCO Espiritu Santo Island in La Paz has great scenery and wildlife year-round both above and below the water.
Eco-friendly Snorkeling tours
We ask guests to use reef-safe sunscreen to reduce the damaging impact that regular sunscreen has on the reproductive health of the reef.
We also don't feed the wildlife! Unfortunately, feeding herbivore fish draws them away from their day job – algae eaters and coral cleaners!
We do not provide single use plastic on our tours and, instead, offer reusable water containers that are sanitized in the same industry-accepted sterilizer that we use to clean the rental mouthpieces.