Snorkeling tours in Cabo san lucas
Cabo San Lucas Marine Reserve
All year
The natural rock formations that form the bay of Cabo San Lucas provide a sheltered home for an abundance of amazing fish life. Tropical fish families we can find easily on our snorkel trips include angelfish, parrotfish, butterfly fish and pufferfish – just to name a few.
The canyon attracts larger wildlife such as dolphins, mobula rays, turtles, sea lions and even humpback whales! This is not surprising considering Land's End point, just minutes from the snorkel area, is the most southern tip of Baja California Sur where the Pacific Ocean meets the Sea of Cortez.
Tour details
Price & booking
Tour Outlines
There is one designated snorkel spot in Cabo San Lucas marine reserve called Pelican Rock. It is beautiful and full of life. Boat traffic is not permitted to enter the snorkel area meaning you get to see the wildlife in safe and controlled conditions.
You can even jump off the rock if you're feeling brave!
What's inclued
Private Guide

Private Boat

Boat upgrade

Snorkel gear & Life jackets

Snorkel lesson if needed

Go Pro footage ** ON REQUEST

Cooler with refreshments
Price & Booking
Cabo San Lucas Marine Reserve
Price in USD
|
Cash discount available
Private boat
$ 95 pp
2 Person minimum | 28ft Panga
Group Price
$ 475 Full boat
5 - 8 people | 28ft Panga
Cancelattion policy
Cash paiement and bookings by phone are eligible for 5% discount, call the office for info.
Secure online payement powered by Peek.com
Tour infos & Requirement
---
Transportation & Hotel pick up
In option, add a private transportation. Inquire about Hotel pickup availability.
Professional photographer
In option, add a private professional photography service for any local tour.
---
Snorkeling Reviews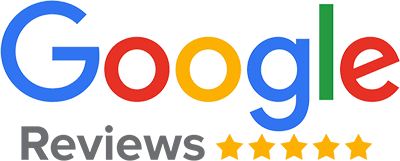 Top notch snorkeling
Our group went out snorkeling with Jenny on a private boat, so glad we chose this excursion with these ladies. The communication was great from booking to end. Our group had a great time and got to see tons of fish in…
By Tasha O on TripAdvisor
Private guided snorkeling with Felipe!
What an amazing experience! When I booked it was quick & easy. We arrived & Felipe got us suited way before our time to set out. He took us to a safe location that he knew we would see lots of wildlife.…
By Haillie T on TripAdvisor
Best guide group in cabo!
We did a private snorkel to Lovers Beach and Pelican Rock with Jenny and loved it! Being picked up at our hotel by Juan Pablo and doing the paperwork at the office was a breeze. They are located right by the Marina…
By Danielle H on TripAdvisor
Great Hassle Free Snorkeling Experience
Laura and the crew were great snorkeling guides. I was traveling with my girlfriend and her son who aren't the strongest swimmers. Laura was fantastic with them both and we had a great time. We visited both Chileno Bay and Pelican Rock…
By Arnaud Lemaire on TripAdvisor
Snorkeling tour!
Great experience with guide Felipe! My girlfriend and I enjoyed our very first snorkeling adventure and I'd recommend a private guide for beginners and veterans. You can't beat the knowledge, attention and patience. It's nice to snorkel at your own pace. Would…
By Matthew G on TripAdvisor
Excellent snorkeling with friendly and informative professionals
This was an excellent service with a professional staff and ambience. The experience itself include a nice ride up to and around Lands End with a lot of information and then returning to a beautiful snorkeling experience. Went with spouse and adult…
By A_Wandering_Wonderer on TripAdvisor
Private snorkeling trip
We had a great family experience. Our guide Felipe did a great job of taking care of us. The entire crew was enjoyable to be around and felt we got great value for the cost of the trip. Thank you, Richard
By Richard J on TripAdvisor
Amazing snorkel experience
Had one of the best snorkeling experiences ever with Jenny, Raj and Julian. My husband has never really enjoyed snorkeling and finally did with them. They took time to make sure his mask fit correctly, even adjusting several times, and stayed close…
By SFpol on TripAdvisor
BEST Experience!!
We were a family of 11 and couldn't be happier with the experience! The boat crew were awesome and we made Felipe an honorary family member. They were all helpful with the 2, 5, and 6 year olds. Lunch was delicious! You…
By Nora J on TripAdvisor
Amazing time!
We had a great time on this tour. We could tell that the guide and captain were doing everything in their power to make sure we had an amazing time since we were the only people on the tour. We were able…
By Chloe M on TripAdvisor
Guaranteed amazing experience
I went on a snorkeling trip and all the experience was superb. From the easy booking online, to the actual snorkeling with an awesome guide and captain who found the best spots.
By Jose E DA on TripAdvisor
What you can see on a Cabo snorkeling tour
In addition to snorkeling you can enjoy a tour of the Cabo San Lucas bay where our guides will show you a number of interesting landmarks. As we leave the marina, past all the big yachts and impressive sail boats, the first area we pass is the old cannery at the local's beach: on the other side the popular tourist Medano Beach. Continuing along the bay you will see Balcony Beach, Pelican Rock and Lover's Beach. Visit the Pacific Window rock formation that allows you to peep through the impressive volcanic rock and see the Pacific Ocean.
Next stop is the famous Arch of Cabo San Lucas. Ask us to take a photo!
Finally, before returning to Pelican Rock, we can go and see the sea lions on top of their colony at the most southern tip of Baja California Sur: Land's End.
The best time to snorkel in Cabo San Lucas
You can snorkel in Los Cabos year-round because there is an abundance of life all year. Conditions do change!
From August to November :
You will not need a wetsuit from August – November although you can always request one from us free-of-charge for the tour. This is also the time that it is clearest and warmest and so your guide will be able to get some very nice photos and videos in clear water.
From May to August :
If you want to snorkel with big animals aim to get here for May – August when we may have the Mobula ray migration passing through. It's common to see them right in the bay by Pelican Rock and if you're willing to start early we can even make a slight detour to go and look for them around the bay.
From December to April :
You may also hear some whale song between December and April while snorkeling in the bay! Such a treat.
Price & booking