Cabo Private Guide
PADI 5 Star Dive Center in Cabo San Lucas

Private Excursions and Activities in Los Cabos
More than one day diving in Baja California?
Dive and explore Cabo San Lucas, Cabo Pulmo, La Paz or Jaques Cousteau island. Take a look at our scuba diving package, designed around optimal ocean conditions and seasonal wildlife encounters.
Cabo San Lucas Dive Yacht and Private Boats
Upgrade your boat to a private yatch on any of our tour !
Do you want to mix scuba diving and snorkeling in your group and don't want to go on separate tours?
Maybe you want to arrive at the dive site at a different time to everybody else? Are you worried about differing air consumption rates of potential scuba buddies, or crowded whale watching tours?
Do you have your own private boat and want a guide to join you on your vessel?
Cabo Private Guide reviews


Incredible service!
Swimming with hundreds of mobulas was an unforgettable experience. Laura and team were fantastic. Our dive master Felipe took us on a 3 tank dive and mobula snorkel. The boat was private, Felipe was really fun and knowledgeable, and the conditions were…
By Josh J on TripAdvisor
Great Team and Company 6 out of 5 stars!
Cabo Private Guide, and Laura, Jenny and her team are truly wonderful to work with. I was looking for a company that could handle my whole family 10 12 and 14 year old and my wife- and I was the only one…
By Rob I on TripAdvisor
Recommend 100%
We just got back from 2 awesome days with Cabo Private Guide. The owner Laura is really cool and super safe. The first day was a 2 tank local dive at Pelican Rock and Neptune's finger. Highlight was the massive school of…
By Kyle J on TripAdvisor
Great dive vacation with Cabo Private Guide
I traveled to Cabo by myself for a dive vacation and chose Cabo Private Guide. Laura was great at communicating with me before my trip and helping me plan my dives. She and her team were very professional and took great care…
By Cynthia R on TripAdvisor
Open water scuba certification
I signed up with CPG to get my PADI Scuba Certification and really enjoyed working with these guys! Laura and Jenny were extremely passionate about diving and very knowledgeable! Learning to dive is a beautiful sport and learning in Cabo was perfect!…
By Katie A on TripAdvisor
6 days of diving
Perfect...what else can I say, attention to detail and saw everything we could have wished for while diving!!! Bull sharks, whale sharks, hammerheads, turtles, the elusive octopus, nudies, large schools of fish, sea lions that compete with cirque du soleil, cow nose…
By G Bernier on TripAdvisor
BEST Experience!!
We were a family of 11 and couldn't be happier with the experience! The boat crew were awesome and we made Felipe an honorary family member. They were all helpful with the 2, 5, and 6 year olds. Lunch was delicious! You…
By Nora J on TripAdvisor
Exclusive diving
Laura (owner) was very kind and obliging with the planning and execution of a 6-day-14-dive week for my buddy and I. Her team of private guides (thank you Antonio, Jenny & Felipe) is professional, experienced, knowledgeable and respectful of the environment and…
By Stéphane F on TripAdvisor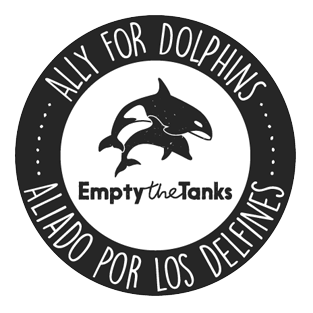 Eco Friendly Tours & Marine Conservation
Join our marine conservation effort in Cabo San Lucas
At Cabo Private Guide we promise our guests eco friendly excursions to see aquatic animals in their own, wild environment. It's where we passionately believe they belong.
Unfortunately, many dolphins are taken from the wild and then held in small pools – purely to make money through tourist shows. We have joined 'Ally for Dolphins' to show our support for those who are trying to make a change. They have recently launched in Mexico and are an 'Empty The Tanks' organisation that strives to end captivity through events, donations and campaigns. Ask us for more information.
Ocean conservation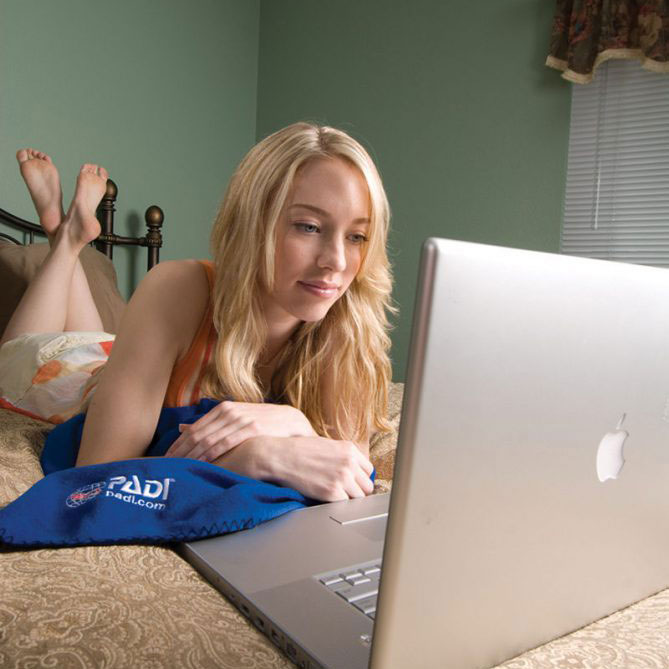 Scuba Diving Certification
Private diving lessons & Online Course
Cabo Private Guide believes in quality teaching and mastery learning.
We have instructors with years of experience, who will be more than happy to guide you through your certification process. The best part is that you will get to have them to yourself !
Getting a private diving instructor will allow you to make the most out of your class and reduce any unnecessary stress or anxiety. It benefits those with a faster learning pace and smaller groups.
You will be able to choose from a large range of diving course, from the beginner level to the Dive master training, but also from Marine Conservation to any diving specialties.
Diving certification
Online course
Cabo Private Guide your local dive shop in Los Cabos
At Cabo Private Guide, we are committed to giving our clients the best experience and this is why we focus on private tours. We try to avoid the crowded dives sites, allowing us to show you amazing marine life of the Sea of Cortez.
We now operates diving and snorkeling tours to the surrounding areas of Cabo San Lucas, San Jose del Cabo, Cabo Pulmo, La Paz and Espiritu Santo and even to La Ventana & the Jacques Cousteau Island.
Cabo Private Guide is able to arrange all necessary transport and equipment before accompanying your group at your own pace to areas where the best conditions can be found.