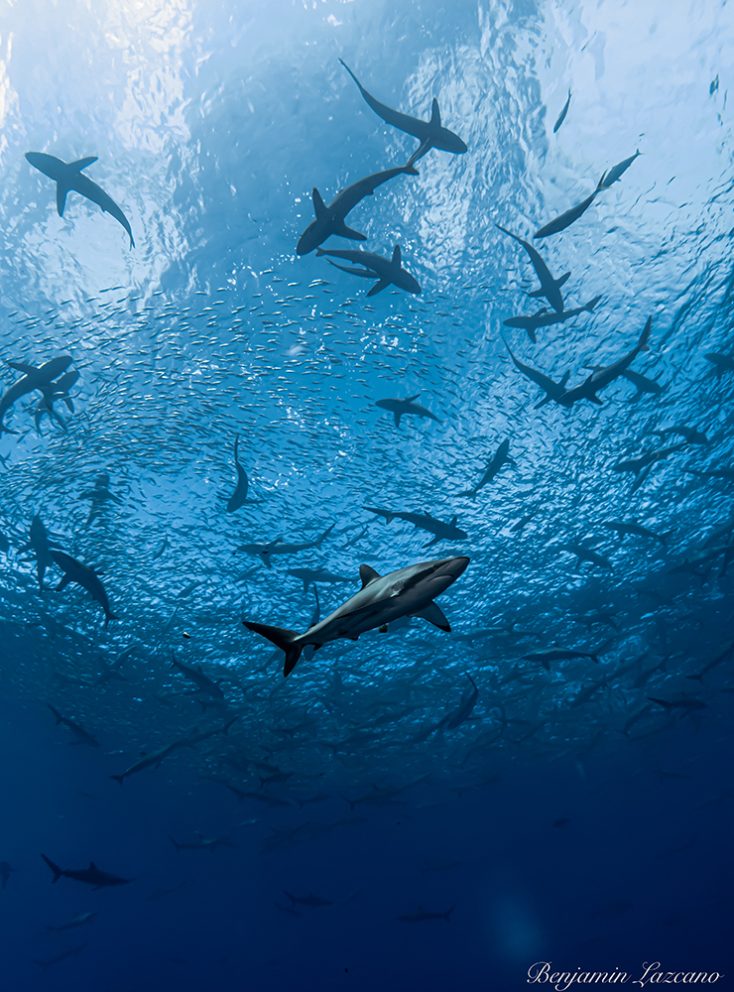 Scuba Diving in Baja California & Diving Packages from Los Cabos
Did you know you that, here in Los Cabos, you can have a completely different underwater experience if you're scuba diving at different times of the year? At Cabo Private Guide we always try to take the seasonal best of what Baja Sur has to offer and provide a safe, sustainable and EXCITING itinerary just for YOU.
If you want to dive 2 days or more during your stay in Cabo, then you might want to consider booking one of our dive packages? See below!
Please note, day trips within the packages are based on minimum numbers of divers to confirm.
Cabo San Lucas : Mobula Ray and Shark Diving Packages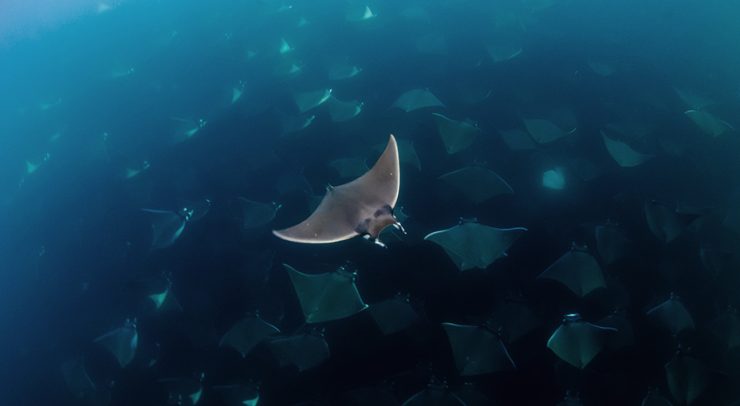 ---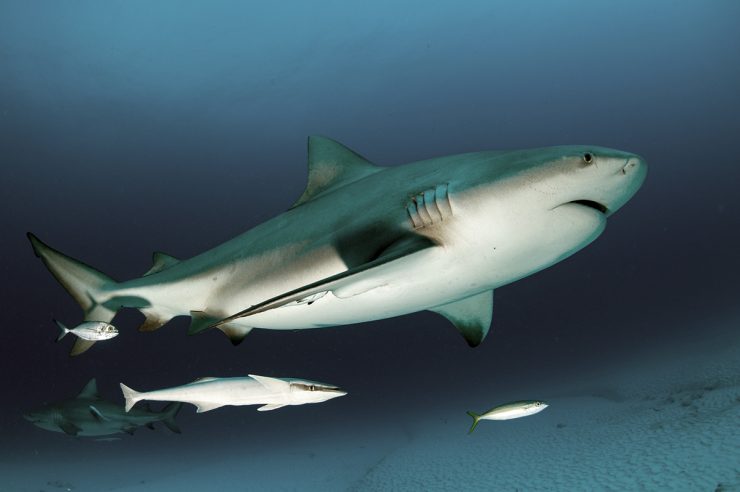 ---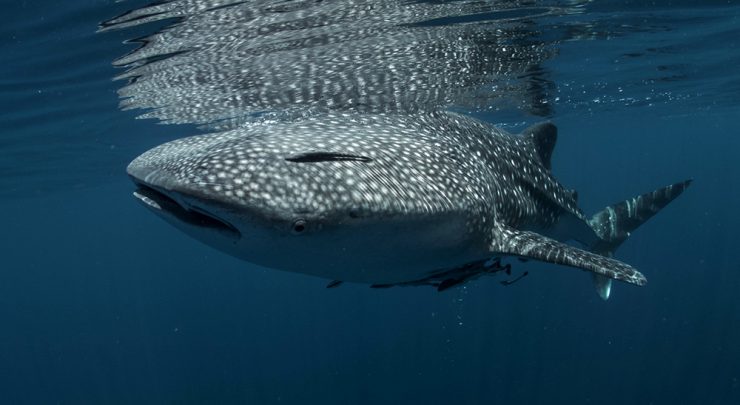 ---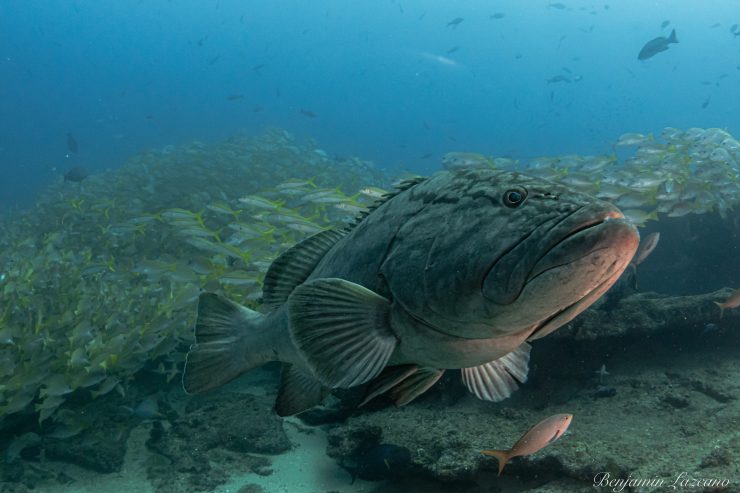 Best of Baja California diving holidays
Want to see it all but you have your hotel booked already and you don't really want to pay extra for nights away?
We have designed the following 'Best of Baja California' dive package to encompass all of our favourite dive excursions from Cabo San Lucas – with enough time to also relax and enjoy a margarita at the pool between dives.
---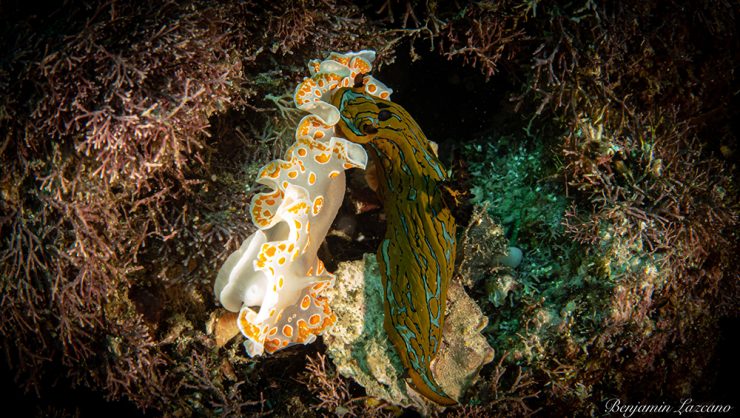 Macro lover
Sometimes we overlook the small animals here in Baja California Sur because of the abundance of large animals that peak the interest of our divers.
The truth is, when we look for the small animals we are moving slowly and carefully and this means that, naturally, sometimes the large animals just come for a look too!
So why not focus on both? You can see macro (nudibranchs, frog fish, sea horses, crustaceans, eels, coral worms, sea hares etc) year round in Cabo – so it doesn't matter when you book this package.
We do recommend considering this package if you are intending to come in spring because the visibility is generally lower and this would be a great time to focus on small animals and get more from your dives.
---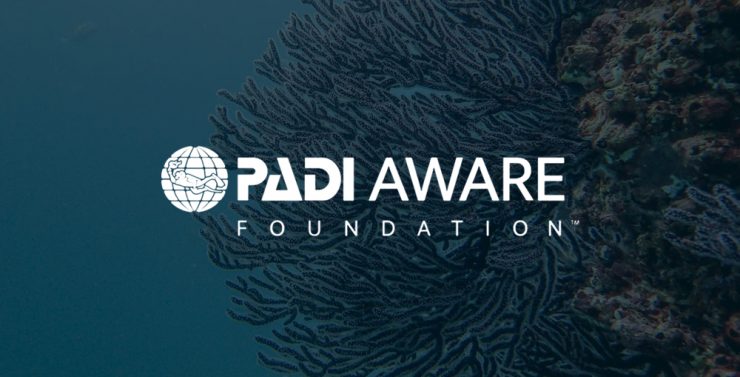 Marine Conservation Diver
PADI AWARE is an organisation bringing the focus of marine conservation to scuba diving through conservation initiatives and PADI specialty courses.
At Cabo Private Guide we believe that scuba divers are ambassadors for the ocean and we want to promote environmentally sound diving practices.
If you want to learn about the current threat to marine ecosystems and how you can make a difference at the grassroots level, then consider combining some informative, important conservation presentations as part of your dives with us and earn Specialty ratings that contribute towards continuing education and pro level courses.
---
The Mermaid Trail
Cabo Private Guide has long been affiliated with scuba groups such as Scuba Women and Scuba Mar Maids. Here in Cabo, CPG's owner (Laura) has forged good partnerships with like-minded female business owners to create 'The Mermaid Trail' package. A fun name (!) to describe a dive trip that shows off the best Baja California Sur, while striving to always use female owned businesses in a safe, female-friendly environment.
Our focus IS on women supporting women but is very much intended to be inclusive of MEN and WOMEN. The businesses themselves are a collective of amazing dive pros of all genders and you don't need to be a female to sign up!
If you sign up for this package then the tours you attend with CPG will endeavour to provide a female guide whenever possible and we will request the same from our partners.
Need a pick up from the airport? You can also request a female driver to collect you as soon as you land in SJD!

---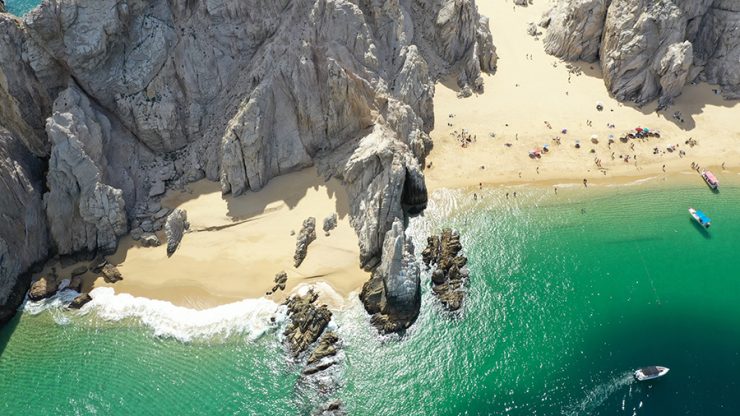 Diving day trip highlight in Baja California
We have designed the following itineraries around optimal ocean conditions and seasonal wildlife encounters.
Whether your goal is BIG life, macro, shark diving, conservation diving or female friendly travel… take a look! There is something for everyone.
Here is some information about the dive sites and day trip destinations we have selected for those diving packages in Baja California.
Talk with us about which scuba diving package we recommend for the month you're visiting us.
Any description with ** can be substituted for another day of diving if you're not flying within 24 hours and you prefer logging dives to adventure snorkeling.
We hope you sign up! All of these packages start at the Open Water Level. If you are Advanced there are options to upgrade to deeper dive options.
---
Diving in Cabo San Lucas Bay and The Corridor
Although we can see sea lion or sharks such as whitetip reef sharks and rare sightings of horn sharks on our local reefs, this first day of your dive package should offer encounters with many ray species including; guitar rays, eagle rays, mobula rays, butterfly rays, bullseye rays, southern stingrays, diamond rays and even bat rays!
Going diving the Cabo San Lucas bay area and The Corridor allows us to cover the greatest area of the Los Cabos dive sites. Please note some times of the year The Corridor of Los Cabos will be unsuitable due to swell or wind and we will stay in the bay for shelter.
---
Diving in Cabo Pulmo National Park
Cabo Pulmo, a 2 hour drive away in a small fishing village that has dedicated the last 30 years to a fishing ban, we can take you to reefs famous for resident bull sharks, whitetip reef sharks and huge squadrons of cow nose rays. We cannot guarantee specific wildlife encounters.
Please check our Cabo Pulmo diving page for full information about the rules of the park to manage your expectations. However, diving here IS a privilege and the mass of fish and abundance of wildlife means that if nature does not deliver sharks and rays, you will see a lot of impressive aquatic life nonetheless.
---
** Mobula Ray Aggregation
We take you on a 3 hour open-water adventure snorkel swim with mobula for your last day – a good idea for off-gassing before your flight home.
The mobula rays are cousins of the manta ray and arrive in the bay of Cabo San Lucas in a swarm of hundreds of thousands.
It's easier to encounter rays in Cabo by swimming at the surface rather than scuba diving. If you're here during these months and you would like more of a chance to see them while diving check out our special mobula ray combo tour.
---
** Blue Water Shark and Ocean Safari
Cabo Private Guide partner with a 3rd party operator that conducts open-water shark snorkel safaris.
This tour does involve chumming for seasonal shark species – we appreciate not all our divers like the idea of this so we would be happy to substitute this for a different tour!.
You might encounter silky sharks, blue sharks, hammerhead sharks and makos. Blue Water safaris also mean you might see a number of other pelagic animals such as dolphins, mobula rays, orcas, false killer whales and more!
---
** Whale shark snorkel day trip to La Paz
One of the most impressive and predictable shark encounters here in Baja California Sur is swimming with the slow and docile whale shark in the bay of La Paz. Once we arrive after a 2 hour road trip the whale sharks congregate very close to shore and we spend 2- 3 hours on the boat.
This is a full day tour from Cabo but totally worth it!
Swim with whale shark in La Paz
---
La Reina at Cerralvo (Jacques Cousteau) Island
The Sea of Cortez offers some beautifully secluded day trips from Los Cabos. One of our favourite Baja Sur expeditions is to La Ventana: a kite surfing town with a small population of local fishermen and home to a gateway to Jacques Cousteau Island.
---
Hammerhead shark at Gordo Banks Deep Water Pinnacle
Best season from July To January. For our Advanced Open Water divers we have the option to take you to look for scalloped hammerhead sharks that school (in their hundreds!) 7 miles from shore (22 miles from Cabo) in Gordo Banks.
This is a HIT OR MISS dive. This means that, due to unpredictable currents and unpredictable Mother Nature, we cannot guarantee seeing the Hammerhead sharks who may be residing deeper than our dive plan, or the current just won't allow us near to the pinnacle despite our captain's expert drop.
When we do hit the jackpot, it's easily one of the most exhilarating shark dives in Baja California Sur and Cabo San Lucas.
Dive package price information
Please contact us for further information
The price incorporates the 10% discount you receive when booking multiple days.
You receive a further 5% discount for payments in cash (USD or PESOS)
Equipment is extra $35 per dive day.
Please refer to the individual tour page to see full information of each tour so we can manage your expectations.
Please note that we need a minimum of 2 divers to make some of the day trips happen, so please contact the dive shop for info if you are one person.
Contact Us