Are you thinking about becoming a certified scuba diver? But not sure how to obtain the PADI Open Water Diver certification? Our Cabo Private Guide instructors have compiled the following list of most-common questions based on their teaching extensive experience in certifying hundreds of students divers.
But why certify? Well, our oceans cover 70% of the Earth's surface so there are a lot of places to explore. The Sea of Cortez, Mexico, is one of the most bio-diverse seas in the world so if you haven't thought about it yet, you should really think about becoming a certified Scuba Diver in Cabo San Lucas! Here in Baja California we have some amazing dive sites on offer and all accessible from Los Cabos.
Take a look at the questions most frequently asked by our diving students: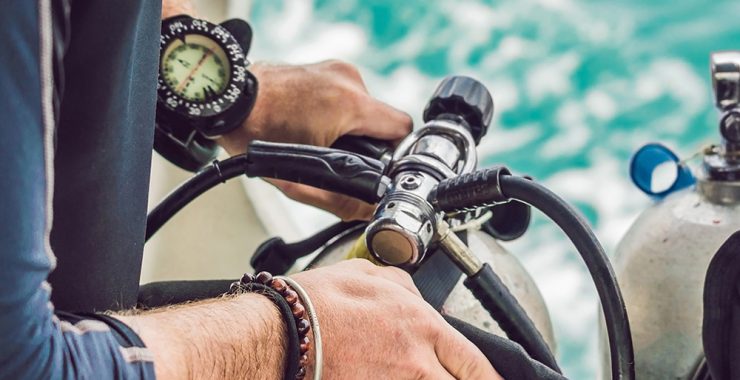 How do I get certified in diving and earn my PADI license?
To become a certified diver, you will need to complete a training course, such as the PADI Open Water. The most common way is to start with the theory that you can complete digitally online before your vacation, and do with us your confined water sessions and the final open water dives in the ocean.There are also options to 'Dive Today' and get in the water and see what it's all about before committing to the whole 3-4 day course.
The PADI Open Water course consists of 5 confined water sessions, which we normally condense in one or two macro sessions, and 4 dives in the mesmerizing reefs of Cabo San Lucas.
The first two dives will be at a maximum depth of 40 feet (12 meters) – while the two final dives will take you to the maximum depth allowed by your certification, 60 feet (18 meters) – while performing some skills and viewing lots of beautiful creatures.
See the Open Water Course details
Is it hard to get scuba certified and learn how to dive ?
Getting PADI certified is an exciting challenge but most of all, it's FUN! If you think that you just need to be 10 years old to get PADI Open Water diver certified, it really can't be too hard!
As long as you are medically fit to dive and able to answer NO to all medical conditions in the PADI medical form, you are basically good to go. You will have to be fit enough to swim a 200 yard swim at your own pace and float for 10 minutes.
Here at Cabo Private Guide safety and mastery learning is our top priority. Should you encounter any difficult skills we will take all the time you need to repeat and learn until it comes naturally. You will have the chance to learn from some of the most experienced instructors in the area, benefiting from their extensive teaching experience, while learning in a private learning environment.
How many dives and how long does it take to get certified?
Expect your diving course to be at least 2 or 3 days long for the practical work. The eLearning component takes approximately 8 hours. In order to get scuba certified, you will need some time between theory lessons, confined water practice (pool) and 4 ocean dives.
At a minimum, you will take part in 4 open water dives (up to 60 feet/18 meters). Each dive has some specific performance requirements so the emphasis is on performing the skills you mastered during the confined water sessions, such as buoyancy, equipment exercises, navigation and problem solving. You will of course get to enjoy the underwater environment once your skills have been completed to the instructor's satisfaction.
Our course costs cover 2 days for small groups and 3 days for larger groups. The time-frame is flexible if you prefer to work just mornings or just afternoons.
Is Mexico good for getting scuba certified ?
Are you wondering if you can get scuba certified in Mexico ? Or when's the best months to do your diving course ? In Mexico, the conditions of the sea, weather, visibility and temperature allow you to dive and get your diving certification all year round, even though one of the best diving seasons in Cabo San Lucas is from August to December.
We are surrounded by dive sites, like "Pelican Rock" to name just one, that are practically perfect for trainees and beginner divers, and we can see amazing creatures such as big schools of fishes, rays and sealion during most of our dives.
Getting scuba certified with Cabo Private Guide means receiving the highest level of training standards under PADI, the leading organization for scuba diving, internationally recognized and with over 6500 dive centers all over the word.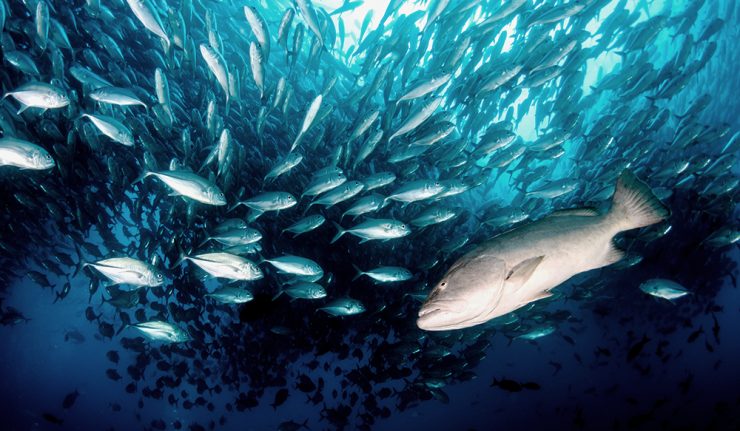 Do you have to be certified to scuba dive in Mexico?
If you are not certified and don't want to commit before trying, the PADI Discover Scuba Diving is the best choice for you: no prior scuba diving experience is necessary! This program, normally called DSD or "Try dive", is not a course so you won't get any certification upon its completion, but it allows you to take a peek and see what scuba diving is all about.
After an introduction to the diving theory, and some basic diving skills in confined waters, you will dive to a maximum depth of 40 feet (12 meters) – under the strict supervision of your instructor, during your private discovery dive.
Where can I learn how to dive and get my PADI license?
You can learn how to dive here in your PADI dive center located in Los Cabos. There's no place like Cabo Private Guide to become a certified diver and take advantage of what our beautiful sea has to offer. Thanks to our professional and experienced staff, getting scuba certified is a wonderful experience, filled with fun and excitement.
If you have already started your course elsewhere and want to complete it with us, this is possible too: check our E-Learning and referral options!
During your dives around Cabo San Lucas, you will be able to see incredible marinelife, all under the exemplary supervision of our professional staff and dive instructors.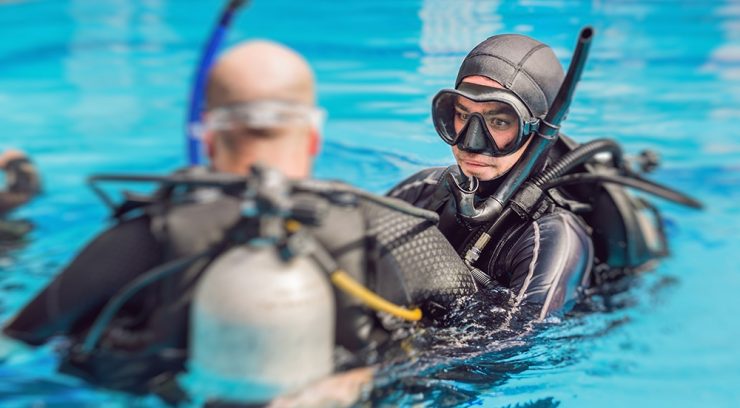 How much does it cost to get scuba certified in Mexico?
Getting PADI certified has a cost that includes materials and equipment, and differs based on your choices:
Full course: $575 USD
5 Theory modules (on site or through PADI E-learning), 5 Confined sessions and 4 dives.
E-learning Referral: $385 USD
You complete the E-learning part at home, and do the practical part only with your instructor.
Open water referral: $320 USD
You complete theory and some of the practical parts (normally the confined water or even a couple of dives) with another instructor, and come to us for the final steps.
You can check all these options on our price list and come visit us for the scuba diving experience of a lifetime!