Scuba diving from Los Cabos extends much further than the beautiful canyon walls of the Cabo San Lucas marine reserve.  Cerralvo island and it's northerly sea lion colony 'La reina' is an idyllic paradise island that watches over the town of La Ventana on the East Cape – a very accessable day trip from Cabo.
Otherwise known as Jacques Cousteau Island (in honor of the famous ocean explorer who spent many years here observing the species-rich sea) divers and snorkelers who visit are often rewarded not only with jaw-dropping, solt-corals and tropical wildlife but with large aquatic animals passing by. You can even hope to find the elusive giant manta ray – an unpredictable encounter that has only been witnessed again recently in the last couple of years. The first time you ever see a giant manta ray is breathtaking. It's sheer size and graceful beauty impresses even the most experienced divers.
Where did the Mantas rays of La Reina go?
In 2003 giant manta rays disappeared from the area completely but in the last couple of years we can happily say they have started to make a slow come back – albeit in fewer numbers than we were used to in the late 1990s. Unfortunately this species of ray, along with many of their other shark and ray cousins, are targeted by fishermen because certain body parts are valued on the chinese medicine market. Like the USA and many countries in the EU, Mexico does play a big part in shark and ray meat export and we can only assume this was likely to be a contributing reason for their disappearance. Natural predators such as Orcas, other large predatory cetaceans and sharks may have also played a significant role in addition to changing environmental factors affecting their regular habits and behaviours. 
Their return can be attributed to scuba tourism and the extensive dedication of regional ocean conservation outfits such as Palgios Kakunja who have organised tagging projects to help monitor the populations in order to apply regional management strategies.  Giant manta rays are still listed as vulnerable on the IUCN's Red List of Endangered Species because global populations have declined drastically. So their reappearance is fantastic news. Now more than ever we want to ensure their numbers remain and scuba tourism is a great way to place value on observing their beauty and not fishing them for consumption.
You can learn more about these issues with Project Aware's Shark Conservation Course.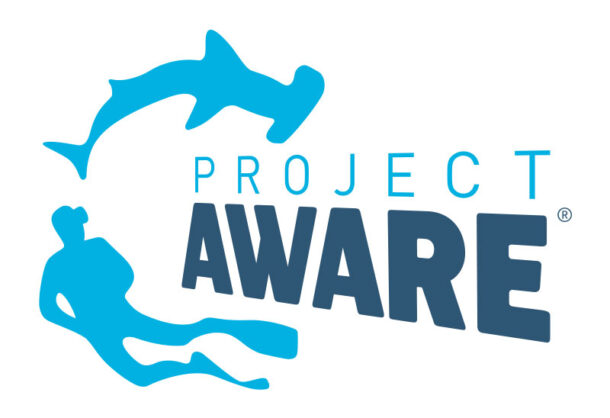 Where is La Reina and Cerralvo Island?
Boats leave from the beach town of La Ventana. From Los Cabos take a 2 – 2.5 hour drive along the Pacific road (Highway19) almost to La Paz before crossing country to the east coast. There are quaint little villages and windy mountain roads along the way: the drive is very scenic.
Once on board, the boat will head north to La Reina which is approximately 45 minutes away on a day of good conditions. La Reina is apart from Cerralvo Island and you will be greeted with a cluster of rocks upon which there are sea lions playfully jostling for space. The second dive can be made here to enjoy a second Manta ray encounter or to keep searching if they have not been found already. For those that wish to check out a different spot there are many dive sites on Cerralvo to choose from.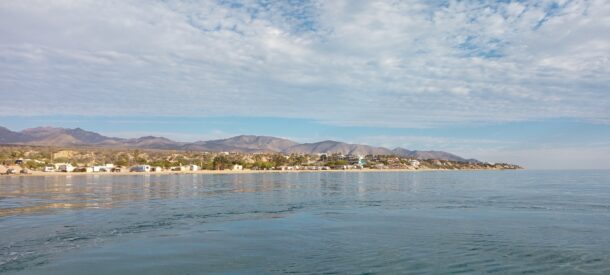 What is the best time of year to dive in Isla Cerralvo?
From June until January we can expect nicer conditions with water temperatures the highest around September – October. This is also when the winds calm down. June – January also sees the clearest months in terms of water visibility although it can change year round.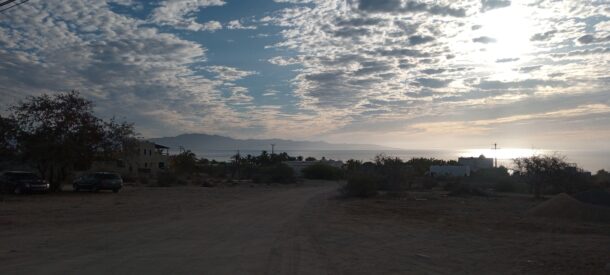 What diving certification is required dive La Reina of the Cerralvo island
La Reina is a 60ft dive and most of the action is 40ft and above so Open Water level in terms of depth is fine. However, we rely on free descents (sometimes in current) and it's a good idea to do a local check out dive before heading on this trip. It's a long way from Los Cabos and you want to make sure you're ready.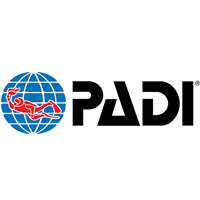 This would also be a great trip to make after your PADI Advanced Diver certification, putting into practice dive electives such as fish identification, drift diving and buoyancy control practice.