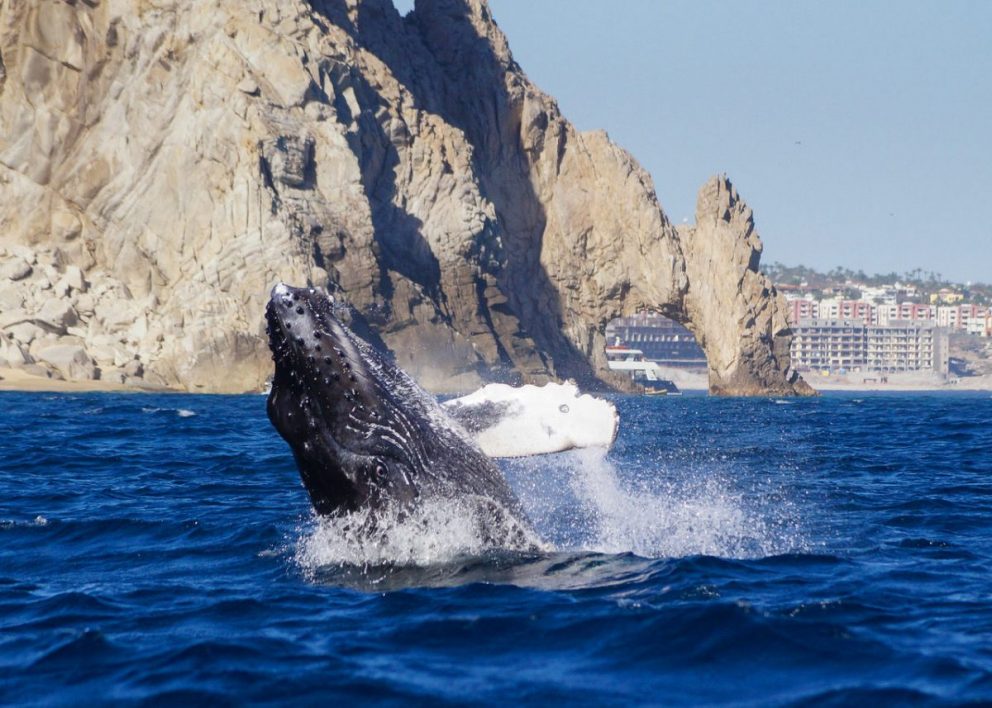 Cabo San Lucas whale watching tours
Whale watching in Cabo
December 15 – April 15th
Every year from December 15 to April 15 Los Cabos witnesses the incredible migration of humpback whales from Alaska and Canada. These beautiful animals arrive in warmer climes to engage in mating behaviour and to birth their young. Take a two and a half hour tour on a fast, comfortable panga (or upgrade to a luxury boat?) out into the Sea of Cortez and find families of humpbacks breaching, jumping and slapping at the surface. Occasionally grey whales, orcas and blue whales are spotted.
There will be drinks and snacks for the duration. You can choose an early morning tour, late morning or afternoon tour.
Tour details
Price & booking
Tour Outlines
You might be wondering what goes on on your whale watching tour? How do we find the whales and what can you expect to see? Not long after the sun comes up, Humpback whales start to play!
What's inclued
Private guide

Private Panga boat

Options : Yachts and Luxury Vessels

Water and Snacks
Departure
From Cabo San Lucas Marina
Duration
2 and a half hours
Price & Booking
Whale watching in Cabo
Price in USD
|
Cash discount available
Private Panga Boat
$ 650 price per boat
1- 8 people | 5% Cash Discount
Included
Private Panga Boat
Private guide
Water & Snacks
Duration
2 and a half hours
Book now
Variable prices
Yachts and Luxury Vessels
If you're looking for a more luxurious way to experience whale watching in Cabo San Lucas we invite you to browse our yacht catalogue.
Choose from a selection of yachts, sailboats and catamarans with all-inclusive food and drink menus.
Contact Us
Cancelattion policy
Cash paiement and bookings by phone are eligible for 5% discount, call the office for info.
Secure online payement powered by Peek.com
Whale Watching Reviews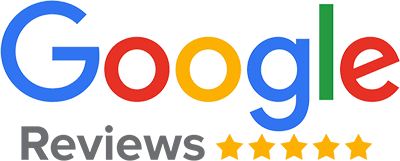 Whale watching and snorkel private tour
Laura was very easy to work with and her tour guides made the whale watching memorable. They let us adjust to how much whale watching vs sborkeling we wanted to do. Excellent views.of whales interacting and jumping.
By Monica F on TripAdvisor
Whale Watching
Mireya and the capitan were absolutely amazing!!! Best experience of ever ! We enjoyed every moment. Every time they saw a whale siting they would go over and beyond to make sure we saw and took great pictures! They are very educated…
By janelle S on TripAdvisor
Incredible whale viewing
INCREDIBLE! The whale watching and snorkel combo was fantastic! We saw a pod of wheels breech at least about 10 times and were able to follow them with the boat! We did the private tour and it was well worth every cent.…
By SailorChica on TripAdvisor
Great Whale-and-Snorkel Experience!
We loved our morning with Cabo Private Guide! Edgar took us on a boat tour, leaving from San Jose del Cabo. We saw several whales, and we also snorkeled. While snorkeling, we saw several groups of soldier fish, and we saw parrot…
By fscheiber on TripAdvisor
Making wishes come true...
We've spent a week in Cabo San Lucas with our two teenage daughters. We wanted an active vacation, full of wildlife and opportunities to make memories. Before leaving home we contacted a few tour operators and obtained proposals for a number of…
By LuisB on TripAdvisor
Personalized service is their hallmark and it shows.
Personalized service is their hallmark and it shows. The guides are fantastic and show you great dives. If you are diving in Cabo you can stop looking and book with Cabo Private Guide.
By Jeff B on Google
Thoughtful + Professional + Reasonable
My family and I went on a Whale Watching and Snorkeling combo tour in Early Feb 2020. The trip itself was very enjoyable. The crew members(both our guid and captain) are kind, adventurous and stay being on top of everything. A few…
By Hailey B on TripAdvisor
No hesitation in recommending
Laura and her team are consistently excellent. They are friendly, approachable and make getting in the water feel comfy, no matter your experience level. I have no hesitation in recommending them (and regularly do) to anyone who comes to Los Cabos. I…
By Jb7380 on TripAdvisor
Amazing time, wonderful company, and fantastic guides!
Laura and her company, Cabo Private Guide, were highly recommended on the Pueblo Buento Owners Group. I called several other companies, and chose Laura's because of her great communication, prices, and custom trip for my group. She was wonderful about explaining where…
By Alissa on TripAdvisor
Humpback Whale Behaviours
Humpback Whale can be spotted as they come up to breathe and their breath disperses water from their blowhole. When it's time to dive deep their tail, 'or fluke' , is easily seen. If you're lucky enough to see the underside then you are seeing their 'fingerprint'. This pattern is how citizen science organisations such as www.happywhale.com identify individuals.
The most exciting behaviours are breaching, fin slapping and head slapping! Breaching is when whales launch themselves out of the water. Why do they do this? There are a number of theories: the first is because they like to attract attention by making a loud noise, either to warn off competition or gain attention.
We see mother and baby doing it too, so the mother is thought to be playing and teaching her offspring!
Why do the humpback whales come down to Cabo?
What makes this place so popular with the whales? Well that's easy!
Los Cabos is on the tip of the peninsular; at the gateway to the Sea of Cortez which is known to be one of the most biodiverse seas on the planet. Not only this, but many whales species treat the Cortez like an ocean nursery away from the vast and open Pacific Ocean.
Baja California waters are better suited to newborns and when it's time to mate and give birth they travel south for the warmth and protection that it provides. The feeding grounds in Alaska and Northern Canada are very cold and the baby must be nursed to strength on the journey home.
The mother will not feed during this time. During the whale watching season, which runs December 15 – April 15, you are likely to see many young whale playing on the surface with their mother as she teaches them how to breach, fluke and head slap: behaviours necessary for attracting a mate when they grow into adolescence.
Price & booking